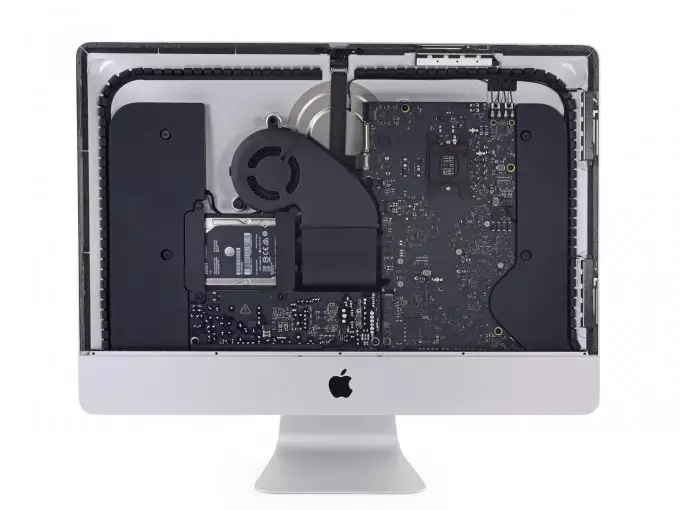 The enthusiasts of the popular science resource iFixit, following the traditions, conducted a detailed and meticulous disassembly of the new iMac with a diagonal of 21.5 inches. At the same time, interesting innovations used in the assembly were discovered. In particular, the RAM and the computer processor have a modular structure, they can be removed from the monoblock, since they are not soldered into the case.
In the process of disassembling the presented model, the specialists had to damage the branded stickers, which leads to the cancellation of the warranty of Apple. In a monoblock of this configuration, 8 GB SK Hynix RAM and Intel Kaby Lake CPU series – Core i5-7400 (3.5 GHz) were installed.
The biggest problems for researchers of the \However, with sufficient patience and professionalism, you can still extract the processor and memory. Assessing the level of maintainability, iFixit experts put the iMac only 3 points out of 10, attributing the advantages to the possibility of replacing the CPU and RAM, but at the same time such an operation requires high professionalism, special equipment and lengthy dismantling of almost all monoblock components.