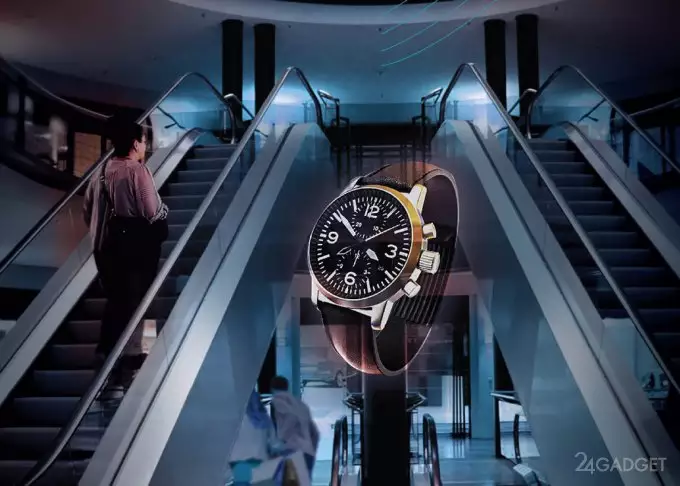 Kino-mo introduced Hypervsn technology at the MWC 2018 to develop holographic imaging technology. In addition to the demonstration, company representatives spoke about some of the technical capabilities of the invention. By the way, the company Kino-mo attracted the investment of one of the divisions of Richard Branson.
At an exhibition in Barcelona, journalists were given the opportunity to capture the unique features of the latest hologram technology in photos and videos. Hypervsn is available to convert to 3D volumetric image of any two-dimensional image or photograph. The three-dimensional image seems to soar in the air. Managing the Hypervsn system and downloading new images is done remotely. Structurally, the Hypervsn system resembles the blades of a propeller or a windmill, the weight of the block is 3 kg and it creates a 56 cm image. The blocks are integrated into the cellular system and can create either discrete images or a single image fragment.
Light sources when creating a holographic image are LEDs. In this regard, holographic objects are clearly visible at any distance, and they are not distorted when changing the angle of view. Hypervsn technology can be an interesting way to advertise a new product, if it isn't specified yet if the companies are interested in the development of the product.