GIFs have gained a critical mass of popularity on social networks and instant messengers. Moving images displace static memes in matters of self-expression. A lot of this was facilitated by applications and services that facilitate the search and creation of their own gifs.
Surely you've already seen animated photos on Instagram. How to animate the frozen moment of a picture? In fact, everything is simple – there is an application for this, or rather a lot of them. To help you understand this diversity, we have found the seven best for Android and iPhone.
Pixaloop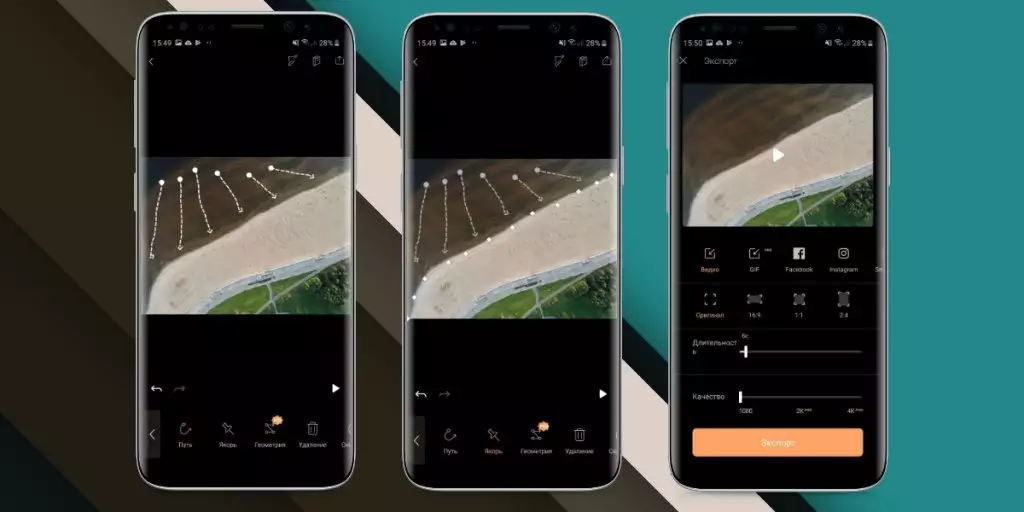 Pixaloop took the first line in our selection since it is one of the most popular applications – more than 59 thousand marks and an average rating of 4.8 in the App Store, more than 5,000,000 installations and an average rating of 4.3 on Google Play. The application is distributed free of charge with some restrictions that are removed by purchasing a Pro-subscription. Unlike analogs, the free version of Pixaloop does not watermark.
The main function of the application is to animate photos and turn them into short looped videos. This is done quite easily, a small instruction at the first start will tell you about the main features. To revive the pictures, you need to set the direction of movement and select static areas.
Unfortunately, the free version of Pixaloop only saves animated photos in video format. If you want to convert your project to GIF, you will have to pay a subscription.
Download for iOS
Download for Android
GIPHY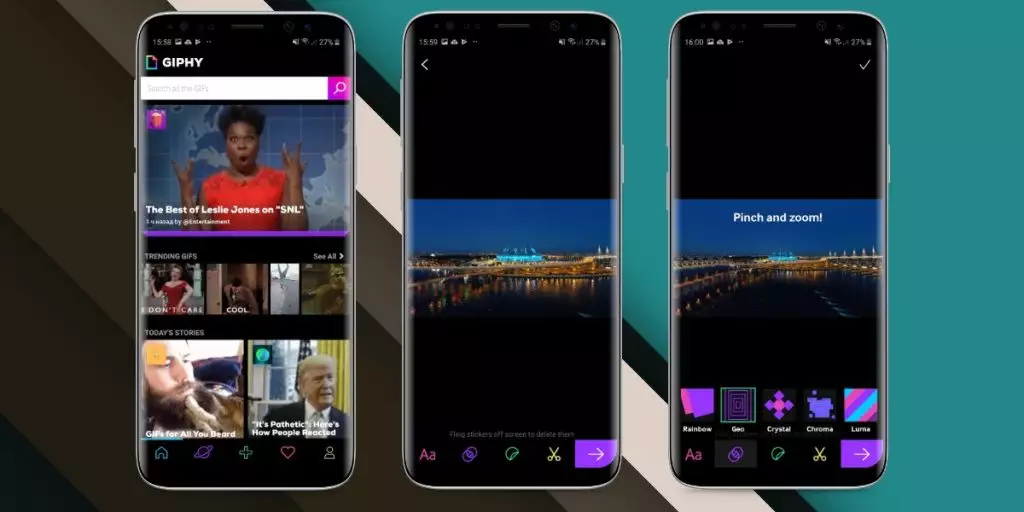 Most of you probably already know this service as a repository and search engine for gifs. If I may say so, GIPHY is the real home of GIFs, you can upload your gifs there, as well as look for memes to express the reaction in chat rooms.
The application for mobile devices allows you to create GIF-images from video files. In addition to ready-made pictures, you can also use the built-in camera, apply stickers and apply filters with effects.
Download for iOS
Download for Android
ImgPlay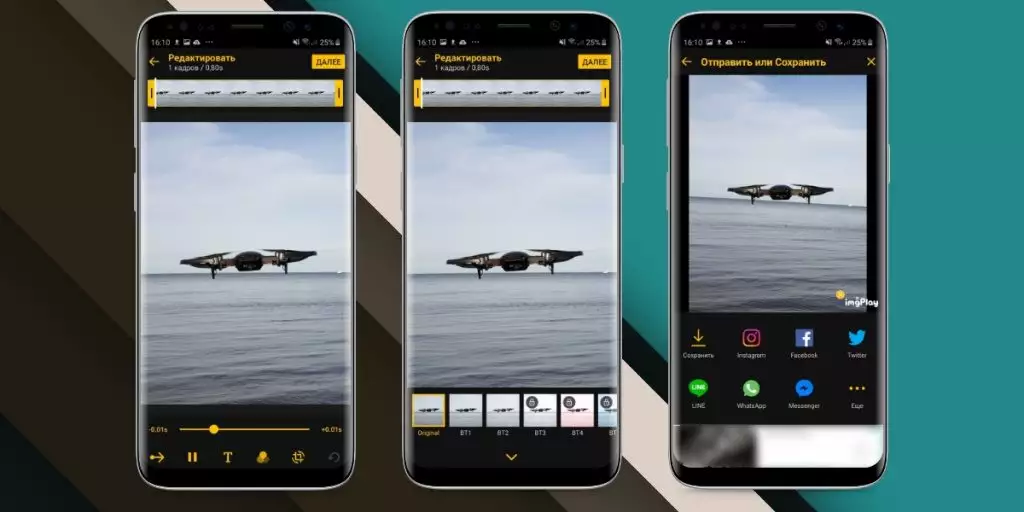 You can use this application to create GIF animations from video files, and you can also select several pictures to combine into one GIF, and iPhone owners have the opportunity to convert Live Photo to GIF animation using ImgPlay.
In addition, the application allows you to resize the image, add text, apply filters and stickers, and also select the playback method ("Back", "Forward-Backward", "Forward"). Of the minuses – a watermark in the free version.
Download for iOS
Download for Android
Movepic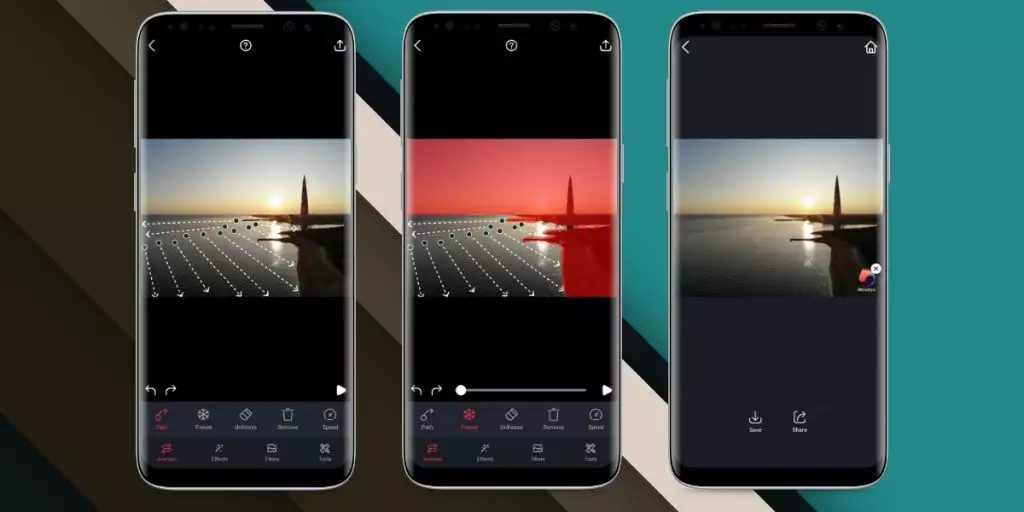 The principle of operation of this application resembles Pixaloop – you set the direction of motion on the image you want to animate with vectors, and you need to paint over the fixed areas. The application has a large selection of built-in filters and effects.
Among the shortcomings, it can be stated that Movepic saves a "lively" image only in video format, as well as a watermark, in order to delete it you will have to subscribe.
Download for iOS
Download for Android
Werble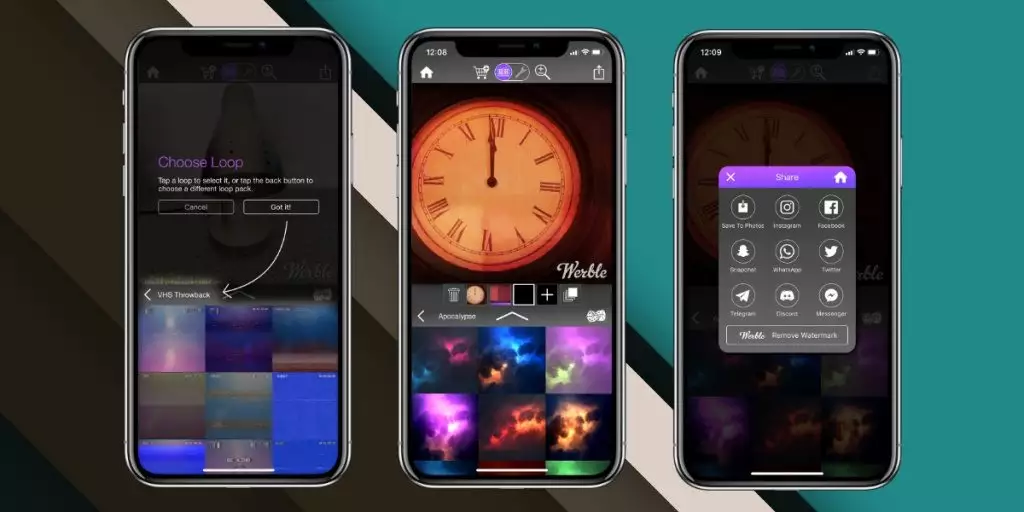 The main features of Werble are available for free, but for the additional ones, you will have to pay with the help of in-app purchases. Most Werble animations are done by applying filters with effects that are added over the image.
Of the pluses – the free version allows you to save GIF images. Of the negative points, to remove the watermark – you have to pay. It is worth noting that this sign is quite large.