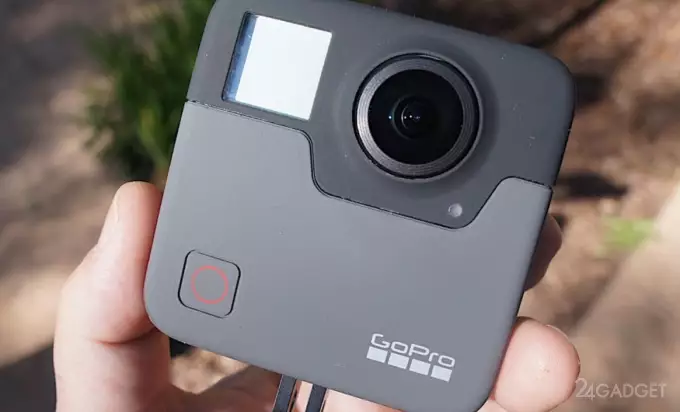 Photos of the first field trials of the GoPro Fusion panoramic camera leaked to the network. Apparently, the leak came from the developers themselves who took part in the test shoot. GoPro's plans announced in the spring of 2017 for designing the release of a spherical VR camera with 360-degree capture acquired specific physical outlines.
On the pages of the Engadget resource dedicated to discussing news about high-tech devices, you can see a very compact square camera equipped with mounts for a helmet or vehicles. According to insider information, a video in 5.2 K format can be shot at a speed of 30 frames / sec. And Over Capture technology will allow you to cut from a spherical video a standard video sequence that can be broadcast on traditional devices to watch video.
The final parameters, cost and release date of the device have not yet been announced. Only initial plans are known – to release by the end of this year.