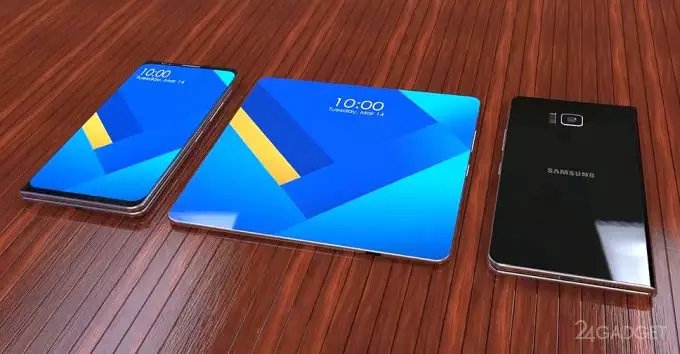 WIPO (World Intellectual Property Organization, or World Intellectual Property Organization) published Oppo patent documents related to the design of new flexible smartphones. Several types of deformable device designs have been proposed by the Chinese manufacturer. Among other things, there is a smartphone in the form of a book with a single flexible screen, covering entirely one of the surfaces of the gadget. If you fold this device, the halves of its display are on its back and front sides.
There is also a device with a three-section screen. Thanks to this design, users will be able, if necessary, to increase the working useful area of the display by about three times, expanding it.
A flexible smartphone has also been developed whose design resembles traditional clamshell phones. This device is proposed to complement the likeness of airbags to protect the screen from damage.
So far, all the presented developments related to flexible smartphones exist only on paper, but when devices with such a curious design appear on the commercial market, it is still unknown., Oppo, Oppo-2