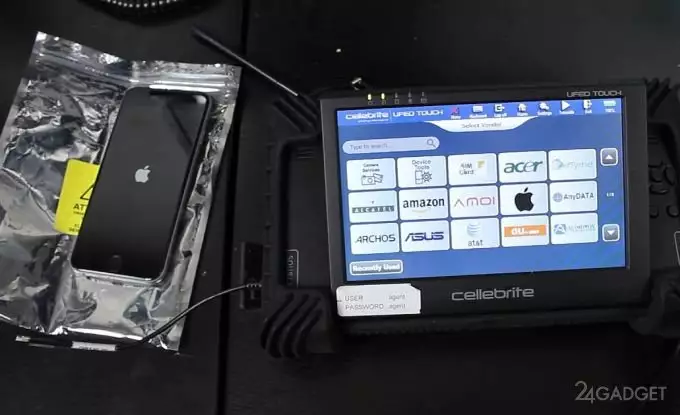 The confrontation between information security developers and hackers continues. However, in some cases, information obtained as a result of hacking electronic devices is required by law enforcement agencies to solve and prevent serious crimes. Earlier, the first commercial version of the GrayKey system for unlocking the iPhone was introduced, but Apple, in turn, has tightened security measures. Another round of confrontation between corporate developers and hackers has led to the emergence of a new device that can crack not only apple devices on OSs up to iOS 12.3, but also gadgets running Android.
Israel's Cellebrite has announced the development of a device called the Universal Forensic Extraction Device (UFED) Premium, designed to help law enforcement authorities unlock and retrieve data from blocked iOS and Android services. Using UFED Premium, the police will be able to receive information from various applications, chats, e-mail, etc. According to Cellebrite, the device will allow access to information on iPhone and iPad running under operating systems from iOS 7 to iOS 12.3. UFED can also access mobile gadgets running Android from Samsung (Galaxy S6 – Galaxy S9), Huawei, LG, Motorola and Xiaomi
. In this regard, to ensure reliable protection, Apple advises iPhone users to upgrade their devices to iOS 13 to complicate the process of extracting information from the gadget. Earlier it became known that the company Cellebrite assisted the FBI in breaking the iPhone criminals in 2015.