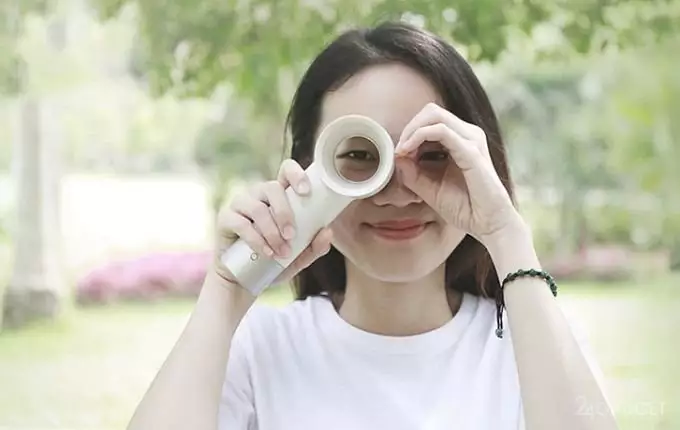 Xiaomi is most often associated with smartphones. However, she also produces other gadgets: the range of her products is incredibly wide. And information about it does not always reach the Russian consumer. Xiaomi recently released a curious fan.
The device was named Happy Life R2. This fan has no visible airflow blades. Thanks to this, the device is absolutely safe to use, and even for children. The blades are hidden in the fan handle. Through it, and air is taken. It exits through a ring-shaped hole located at the top. The capacity of the battery built into Happy Life R2 is 900 mAh. The device is also powered by portable batteries and from almost all network adapters equipped with a microUSB plug.
The gadget is made of ABS plastic. Management is carried out with just one button, multiple clicks on which not only enable or disable the device, but also switch the speed mode. An unusual novelty is on sale in the online store Aliexpress. The cost of Happy Life R2 is approximately 1059 rubles.