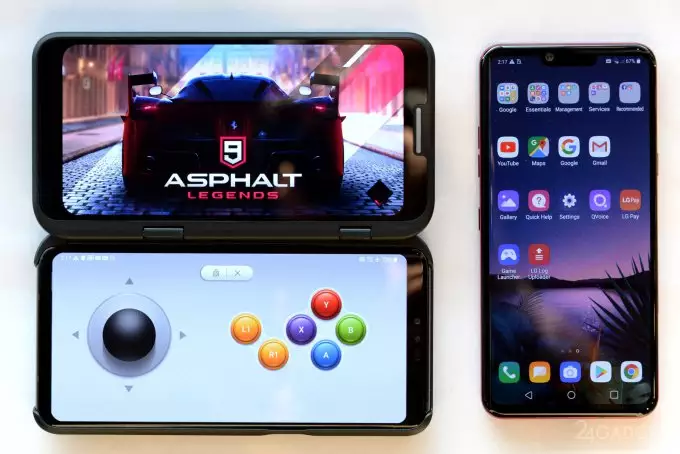 At the exhibition in Barcelona as part of the MWC 2019 events, LG introduced three new flagship smartphones, each of which is attracted by its technical innovations. This is a unique V50 ThinQ case, as well as ToF cameras and Crystal Sound screens emitting sound for the G8 ThinQ and G8s ThinQ models. The LG V50 ThinQ is the company's first smartphone to support fifth-generation mobile networks. The device is equipped with an OLED screen with an aspect ratio of 19.5: 9 and a resolution of QHD +. The V50 ThinQ runs on the Snapdragon 855 processor and has 6 GB of RAM and 128 GB of main memory. The sound provides 32-bit Hi-Fi Quad (DAC), smartphone protection complies with the military standard MIL-STD 810G.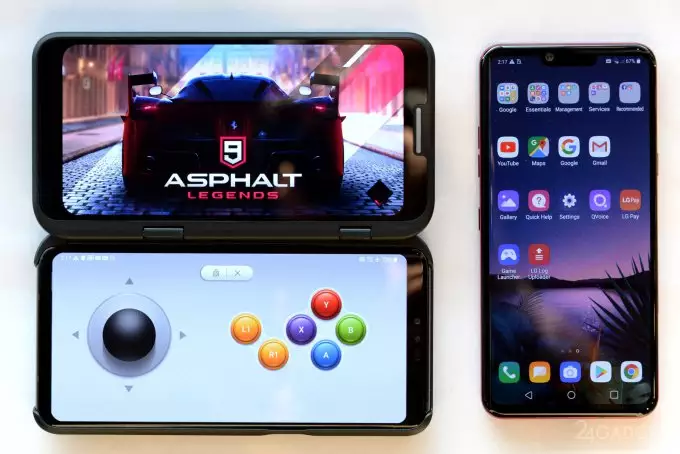 The highlight of the LG V50 ThinQ is a case with its own 6.2-inch POG connected via smartphone. The gadget is a kind of challenge for the company to present developments in the field of dual folding displays. The resulting double screen can be used to solve several problems, as well as as a controller in games. The flagship smartphones LG G8 ThinQ and G8s ThinQ continue to be produced in a glass case and are equipped with Snapdragon 855 processors with 6 GB of RAM and 128 GB of main memory (a cheap model with 64 GB is available for the G8s ThinQ). The location of the sensors and the fingerprint scanner remained in the same place.
The devices received OLED screens that support Crystal Sound technology, which allows broadcasting sound through the resonating surface of the screen. LG G8 ThinQ has a 6.1 inch screen with an aspect ratio of 19.5: 9 and a resolution of 3120 × 1440 pixels. For the LG G8s ThinQ, manufacturers supplied a 6.2-inch screen with an aspect ratio of 18.7: 9 and a resolution of 2248 × 1080 pixels. At the same time, both last models are equipped with frontal 3D sensors supporting Time-of-Flight (ToF) technology and allowing not only more accurately identifying the owner's face to unlock the smartphone, but also controlling the device using gestures using the Air Motion function. The main camera for both devices consists of three sensors. All three presented flagships of LG work under Android 9.0 Pie. The date of the start of sales and the cost of devices is not yet called.