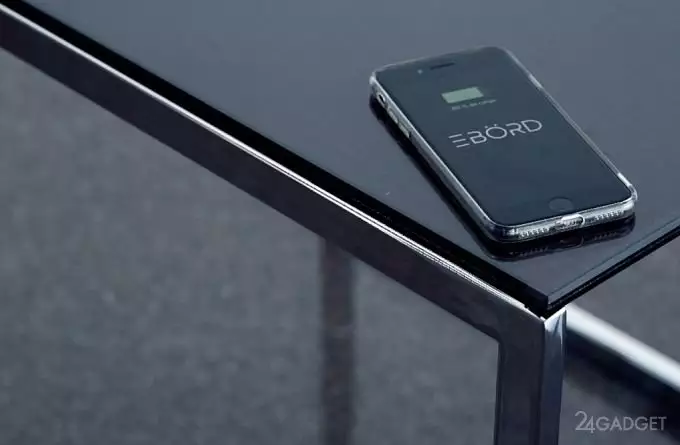 Modern engineers are trying to simplify the technology of wireless charging, to make the process of recharging mobile gadgets simple and comfortable. Proton New Energy Future from Spain has proposed the original design of an Ebörd charger, made in the form of an ordinary table and not requiring an electrical connection.
The table has enough space to charge several devices from a smartphone and tablet to smart watches and headphones that support technology based on the Qi charging platform. A large area of the charger is provided by more than 50 coils mounted on the surface.
Ebörd itself receives energy through a solar panel integrated in the tabletop. Moreover, the developers assure that the product transforms into electricity not only sunlight, but also room lighting. The energy received from the thin-film photovoltaic surface is accumulated in a battery with a capacity of 10 Ah. In this case, the efficiency of the original panel based on the protein of marine bacteria is 60% and can produce electricity in low light. The table is made in the style of Ikea furniture, and a durable coating will allow you to use it as a traditional piece of furniture. The price of the base model is $ 450, and the top tables with integrated LED lighting or acoustics will cost $ 690.