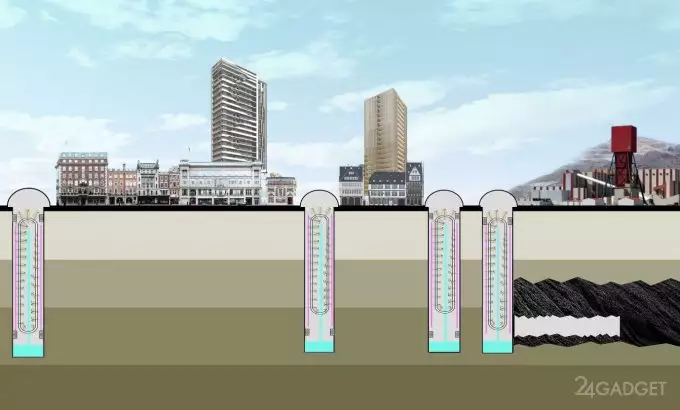 Abandoned coal mines and tunnels can be used for promising large-scale hydroponic production, experts from the University of Nottingham assure.
Professor Saffa Riffat, Project Manager, reports that there are more than 150,000 unused coal mines in the UK with a total area of 25,000 square meters. km underground. All this space is idle in desolation, but at the same time it can become an excellent springboard for experimental projects, which in the future will benefit not only people on Earth, but may also be applicable for the colonization of other planets.
As proven by existing hydroponic growers such as Growing Underground in south London, various crops can be produced in underground vertical farms, and plants are grown directly in nutrient-rich water (as opposed to soil) under colored LED lighting.
Researchers have noted that the main advantage of hydroponic production is the ability to grow all kinds of crops all year round without the climatic or seasonal restrictions to which agriculture is attached on the surface of the earth. In addition, advanced control systems, including sensors and remote controls, can be powered by renewable energy. To provide plants with the carbon dioxide (CO2) necessary for photosynthesis, special traps will be installed in underground spaces.
Comparing vertical farms with traditional greenhouses, Riffat said that vertical farms are better suited for urban use, providing high crop yields in a small area (or underground). In addition, underground is easier to maintain the desired microclimate. However, for feeding and watering crops, it is proposed to use immediately ground water, and the nitrogen fertilizers used in the nutrient fluid can directly flow, which is dangerous and unacceptable.
Note that China has become interested in the English experience with the Growing Underground and the project as a whole; more and more empty coal mines and civilian air defense tunnels are being formed in this country.