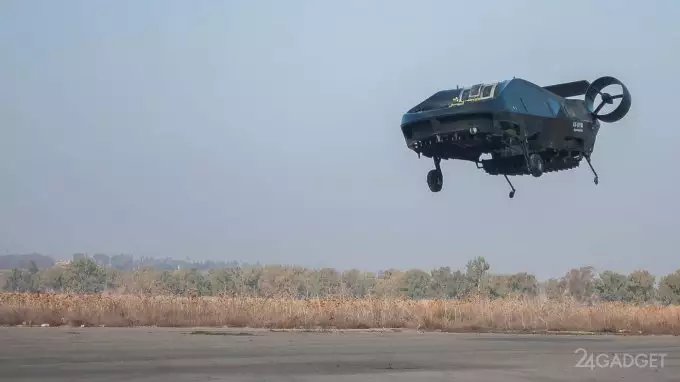 Israeli company Tactical Robotics Ltd has announced the successful first independent flight of unmanned air transport AirMule. The device is being developed as an alternative to helicopters that cannot land on small sea vessels and in confined spaces. Tactical Robotics Ltd has been conducting AirMule flight tests since 2010, however, only now has a cargo drone been able to make an "untethered" flight.
AirMule is a single-engine aircraft with vertical take-off and landing. Propellers located at the rear provide horizontal traction, while vertical movement is controlled by rotors hidden inside the lower part of the apparatus. The UAV can be controlled both remotely and using its own autonomous control system. AirMule is capable of carrying a payload of 440 kilograms over a distance of 300 km with a maximum speed of 185 km / h. The time spent in the air reaches 5 hours.
In the future, AirMule is planned to be used to deliver various cargoes, as well as to transport victims in areas where the use of helicopters is extremely difficult and not safe. The main scope is military.