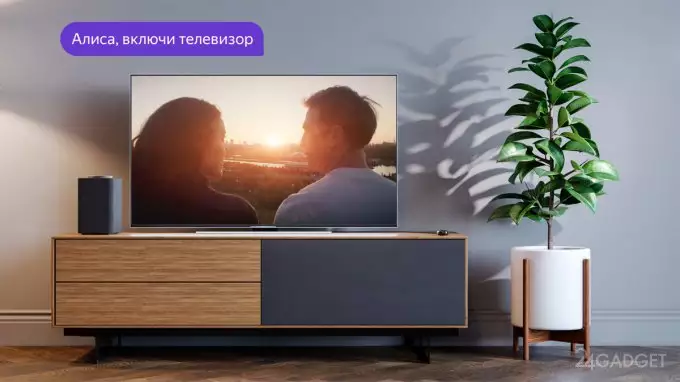 Alice's voice assistant, using the platform presented at the YaC 2019 conference, can now control smart home devices. In the presented system, the Russian digital assistant manages many different devices involved in smart homes: from coffee makers to light bulbs. There will be no need to look for an ever-lost remote control – just ask "Alice" and she will reduce the sound of the TV or turn on the air conditioning, make coffee. At the same time, the transfer of the team can be carried out remotely. Yandex said that the proprietary smart home platform was created on an open architecture and supports gadgets from companies such as Philips, Redmond, Rubetek, Samsung and Xiaomi. Moreover, in the future it is planned to expand the number of companies whose devices can be integrated into the Yandex smart home system.
Currently, the elements of a smart home from Yandex are already available for sale in the company's store and museum, as well as on the Beru site. Also at the conference, Yandex.Module was presented, similar in function to Google Chromecast. By connecting via HDMI to the TV, the device provides access to the content of Yandex and its partners, including YouTube, ivi, Yandex.Video, KinoPoisk and Yandex.Ether. Yandex.Module is also controlled using Alice through the application or Yandex.Station. The price of the device is 1990 rubles.
Yandex.Auto was also presented at the conference, which is built into the on-board computer of the car and allows the driver to control and control the car using voice commands, as well as pay for parking, remotely start the engine or open the trunk. The system will go on sale in the fall of 2019.