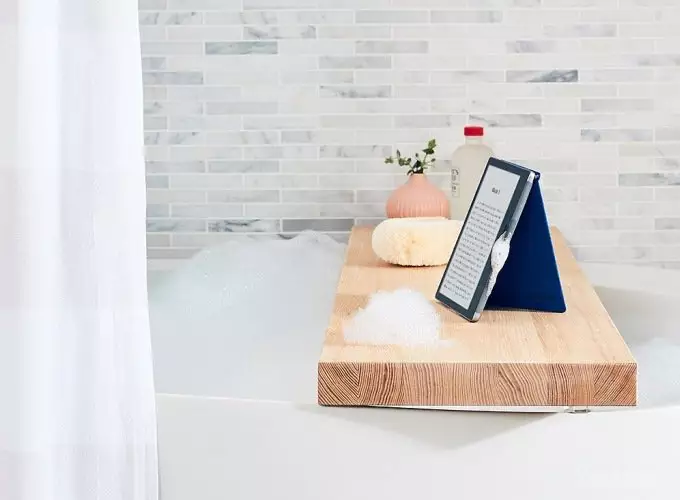 Amazon has announced its first IPX8 waterproof e-book. A new gadget is not afraid of immersion in fresh water up to 2 meters for one hour. Amazon Kindle Oasis features a 300-ppi 7-inch Paperwhite touchscreen display, 16 grayscale support and built-in adjustable backlight, 8/32 GB of internal memory, USB 2.0 port, Bluetooth, Wi-Fi 802.11 b / g / n and a mobile module Communications for LTE / 3G / EDGE / GPRS. There are also buttons for turning pages. Implemented listening to Audible audio books through speakers or wireless headphones.
Although the Amazon Kindle Oasis has a seven-inch E-Ink screen, it is no longer than the 6-inch Amazon models. Product dimensions are 159 × 141 × 3.4-8.3 mm, weight -194 g. A fully charged built-in rechargeable battery lasts for a couple of weeks of intensive use. The quick charge function allows you to fully restore capacity in less than 2 hours.
Sale of new items starts on October 31, 2017. For the 8-gigabyte version you will have to pay $ 250. A model with 32 GB of internal memory is offered for $ 280. The option with maximum internal storage and cellular is priced at $ 350.