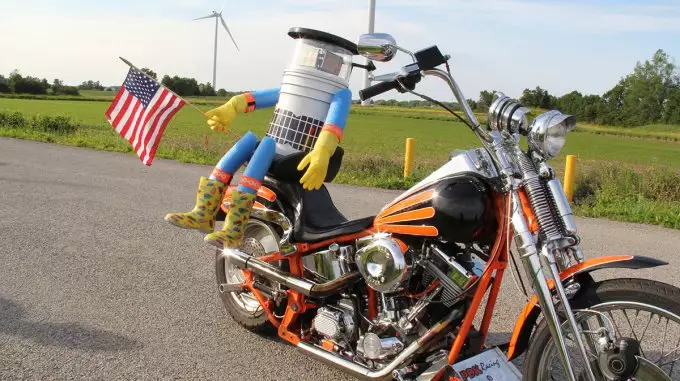 Not so cloudless was the trip to the USA of the Canadian robot-hitchhiker Hitchbot, which we wrote about earlier. Vandals tore off their head and disabled the device. However, the adventures of Hitchbot will not end there – the team that developed the robot intends to bring it back to life. On the official website of the project, it is reported that the incident occurred on the night of August 2 after two weeks of traveling around the United States. During this time, Hitchbot managed to visit Boston, Salem, Gloucester, Marblehead and New York.
In Philadelphia, a mechanical traveler, as it turned out, was not expected. By the way, last year he successfully crossed his path through Canada, Germany and the Netherlands, where motorists gladly drove a Canadian hitchhiker. Recall that Hitchbot, equipped with an integrated GPS global positioning device and a program that allows you to maintain a conversation with the drivers bringing it, is not able to move independently – for this, it needs the help of people.
The authors of the project were interested in how people would react to a mechanical traveler, whether they could be trusted. In addition, the development team wondered: can a robot trust people? As it turned out, this is not always possible.