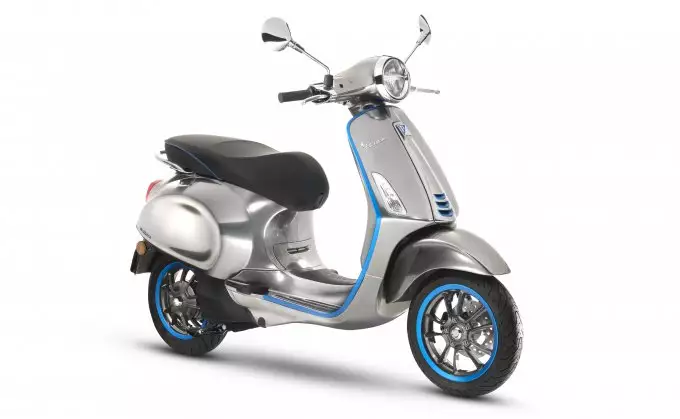 The famous Italian engineering company Piaggio, which has established itself as a manufacturer of high-quality scooters, motorcycles and scooters Vespa, is preparing to launch an electric scooter Vespa Elettrica on the European market.
Electric scooter will be equipped with a 4 kW engine (5.4 horsepower). The developers claim that the electric motor is equivalent to a traditional gasoline engine with a volume of 50 cubic centimeters, but it has a higher ability to gain speed.
Vespa Elettrica scooter received a 4.3-inch TFT monitor that can be synchronized with a smartphone. Autonomous travel range on a single battery charge is 100 km. It takes 4 hours to fully charge the battery from a standard power outlet. The stated battery life is 10 years. When traveling in Eco mode, the scooter develops a speed of up to 30 km / h.
By November 2018, Vespa Elettrica will begin to be sold in the European market at a price of 6390 euros. The scooter will enter the US and China markets only in 2019.