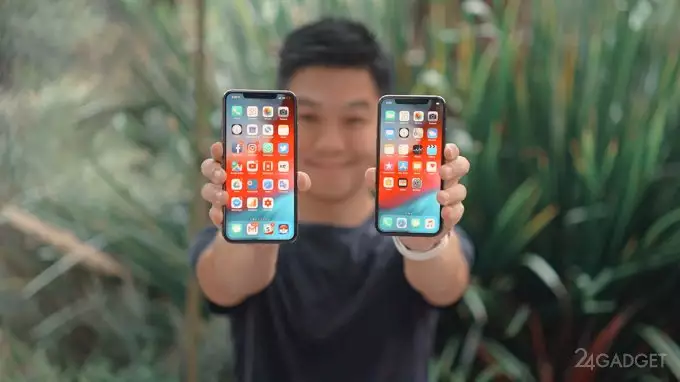 Traditional rating from AnTuTu resource presented the most powerful mobile devices for September 2018. The presentation of new Apple models has led to significant changes in the ratings for iOS devices, however, significant progress has also been made in the ranking table for Android devices. Xiaomi Black Shark gaming smartphone remains the leader among Android mobile gadgets with a score of 293,009 points. Meizu 16th takes second place with a lag of just 1,000 points. Asus ROG Phone holds the third position with a score of 291,217 points.
In fourth place is Smartisan Nut R1 (290,827 points) and in fifth Vivo NEX Ultimate with 287,971 points. Sixth and seventh places were occupied by Xiaomi Mi 8 Pro devices with a modified cooling system and Mi 8 Explorer Edition. Ninth place for OnePlus 6 with 286 006 points and the last is Xiaomi Mi 8 (283 117 points), which is only 10 thousand points behind the leader.
September smartphones are powered by the Snapdragon 845 processor and differ only in the design and heat dissipation system. Note that in the "top ten" of September there are only Chinese models, Samsung Galaxy Note 9 could not intervene in the race of leaders.
Among the iOS devices, the iPhone Xs Max and iPhone Xs are the clear leaders, equipped with the most powerful chipset – the new Apple A12 Bionic. However, the average result of the devices (346 406 points) was slightly behind the previously announced indicator of 372 106 points. Compared to the previous iPhone series, new devices increased their performance by 54%.
, antutu.com-2