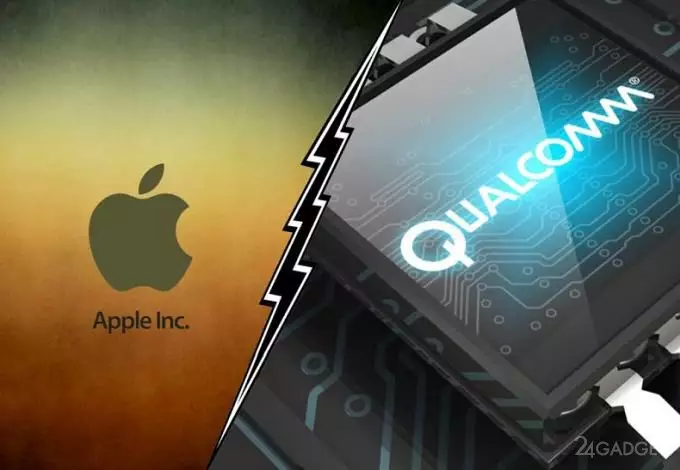 One of the hardest "battles" in the field of high technologies has ended. Manufacturers Qualcomm and Apple entered into a settlement agreement in court. According to experts, the reason for this was Intel's intention to abandon the development of 5G modems for smartphones and focus on computer technology and infrastructure.
It is worth recalling that last year Intel was the only supplier of 3G and 4G modems for the iPhone. The development of mobile 5G models was still delayed. Therefore, Apple's continued military actions against Qualcomm could lead Apple to lag behind its competitors in terms of 5G support in the next generation iPhone. The apple producer had to agree to any Qualcomm terms. Apple will pay for patent disputes, companies have signed an agreement on the next patent products and the supply of chips for the iPad and iPhone for 6 years. The validity of this agreement may be extended until April 2027.
Such optimistic news led to the growth of Qualcomm shares by more than 20%, the market capitalization of the manufacturer increased at the same time by about 14.5 billion dollars. Apparently, we are talking about the personal record of the company over the past 20 years. At the same time, Apple has become more expensive by less than one percent, and Intel shares have completely fallen.