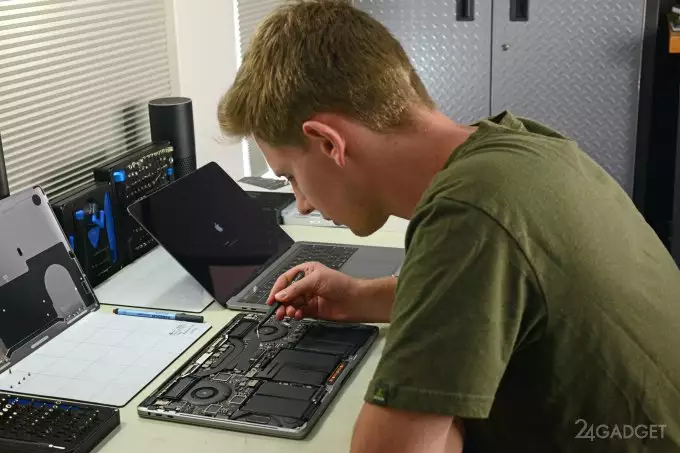 According to the latest data, it doesn't matter how good a computer master is at you: you don't have to make some repairs to the iMac Pro or MacBook Pro that Apple released in July this year. The company requires a special program to run on computers after a major repair, such as replacing a board or flash memory. If this program, available only to Apple personnel or authorized service workshops, does not start, repaired devices will not work.
For the MacBook Pro 2018, this applies to most repairs, including the display, motherboard, Touch ID, battery, keyboard, trackpad and speakers. IMac Pro only requires motherboard and flash diagnostics. The diagnostic kit cannot be downloaded from the Internet. It is limited to internal use by the Apple Store and Apple Authorized Service Providers as part of the Apple Service Toolkit.
The ability of the refurbished Mac to continue working seems to be controlled by the T2 coprocessor, which was introduced on Apple devices this year to monitor security features like Touch ID. However, the popular iFixit repair blog refutes this information. He posted a message stating that its members had bought a brand new 13-inch MacBook Pro with touchpad, disassembled it, and replaced its display. After that, the device was declared operational. iFixit claims that they also swapped the motherboard on this computer without any problems. But who will be willing to take the risk in the future?
, ifixit.org