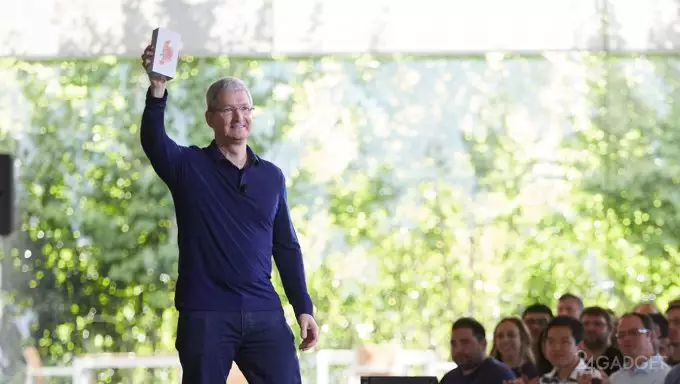 Apple CEO Tim Cook at a meeting with employees in Cupertino officially announced that the company sold its billionth copy of the iPhone smartphone last week. At the same time, Cook emphasized that the corporation never set itself the goal of selling more than others. The main objective has always been the creation of the best products. "The iPhone has become one of the most important and successful products in history that has been able to change the world. It has become an integral part of our daily lives, allowing us to perform many important tasks throughout the day. "
The first iPhone was released in 2007. For nine years, the company has released nine generations of a smartphone and, according to Apple, it is the most successful and profitable product in its history.
A new updated iPhone should be introduced in September this year. According to rumors, the smartphone will receive minimal design changes, while maintaining the overall appearance of the current model. A massive update of the smartphone is scheduled for 2017.