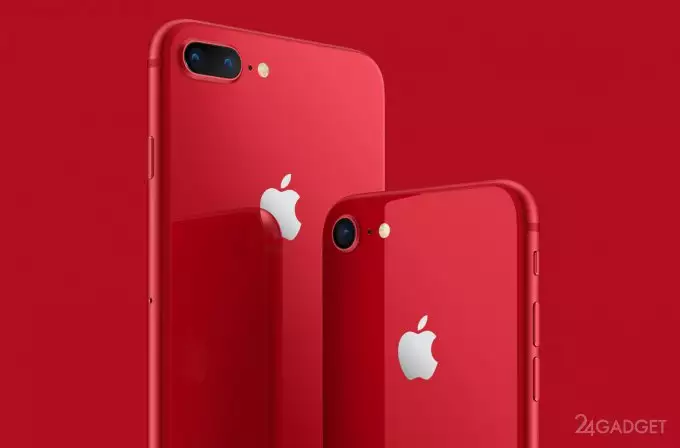 This year, Apple continued to support the (PRODUCT) RED program, which raised funds for the Global Fund to Fight AIDS, Tuberculosis and Malaria, and introduced special versions of the iPhone 8 and iPhone 8 Plus.
The case of smartphones is again bright red, but with a slight difference from the models of the last year's line – the new products have a black front panel. This change in design is only for the benefit of devices, now they look more organic and effective (an eye-catching white front panel was installed on the iPhone 7 and iPhone 7 Plus Product RED Edition). Apparently, Apple made a correction, listening to the discontented statements of some fans of the brand in the past.
Otherwise, the Apple iPhone 8 Product RED Edition and Apple 8 Plus Product RED Edition do not differ in terms of design or technical characteristics from the regular versions of the iPhone 8/8 Plus. The pre-order for new items is already open, they will go on sale April 13. For every device sold in the red series, Apple transfers a percentage to the Global Fund. The cost of the iPhone 8 Product RED Edition is $ 699, the Plus version is $ 799.