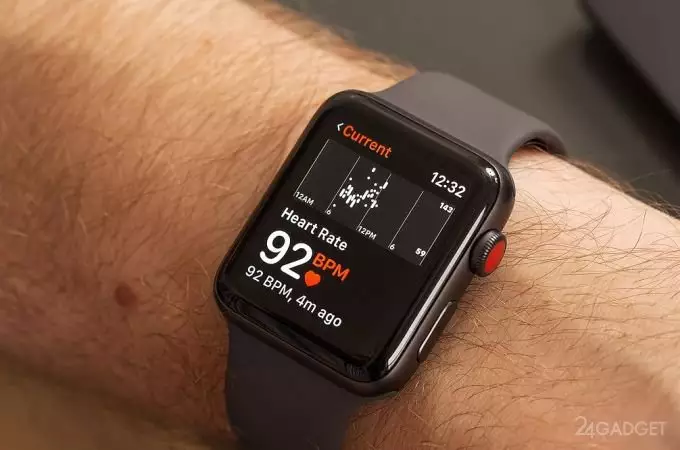 Apple and Stanford University investigated the accuracy of the Apple Watch smartwatch in terms of tracking abnormalities and abnormalities of the user's heartbeat and recommendations for visiting doctors. The results of the analysis were recently published on the university website. The project involved 400,000 owners of Apple Watch. This is the largest scientific project that tracks heartbeat. As a result, it turned out that only 2,000 participants (5% of the total) received notifications of heart failure from this watch.
Following this, ECG studies were performed that showed that 84% of those who received notifications had atrial fibrillation. We are talking about atrial fibrillation, one of the most common types of atrial dysfunction. Scientists believe that the current technology that monitors the heart rate in the Apple Watch is far from ideal. It still needs to be finalized. One of the leaders of the scientific research, Professor Mintu Turahia, noted that even when the clock did not reveal abnormalities in the heart of the users, this did not mean their guaranteed absence.
Another project manager, cardiologist Kenneth Mahaffy, who works at the Stanford School of Medicine, said that it's worthwhile to work on understanding which technology is worth introducing into modern medical practice. It is worth noting that the first time Apple Watch was introduced for the first time 4.5 years ago.