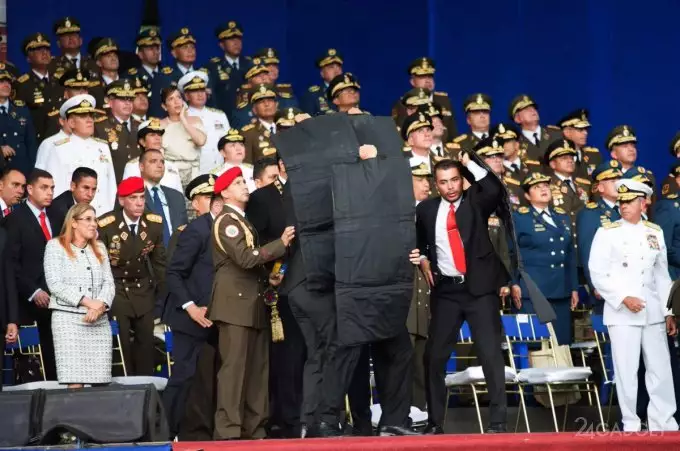 August 4, Saturday, an attempt was made on the life of Venezuelan President Nicolas Maduro. This happened during his speech at the parade dedicated to the anniversary of the National Guard.
Maduro performed in the very center of Caracas. It was at that moment that an explosion occurred nearby. Thinking that they were holding some kind of fireworks, the president and close people looked up. At this moment, a second explosion occurred. The rushing soldiers were photographed by a camera. The president was covered with bulletproof shields. The broadcast on this was interrupted.
Venezuelan Communications Minister Jorge Rodriguez confirmed the attack. And he said that unmanned devices equipped with explosives became the source of explosions. Nicolas Maduro remained safe and sound, but seven soldiers from the National Guard were injured.
A little later, the Flannel Soldiers group took responsibility for what happened. In accordance with their official statement, two DJI drones were used in the operation, to which C4 explosives were pre-attached. The devices moved towards the president's rostrum, but were shot down on approach by snipers from the national guard.pic.twitter.com / WDqlfR9xMB— Soldados de Franelas (@soldadoDfranela) August 5, 2018 As we can see now, even quite traditional drones can come quite still a significant danger. Especially when you consider the high prevalence and availability of these devices, as well as the ability to control UAVs remotely.