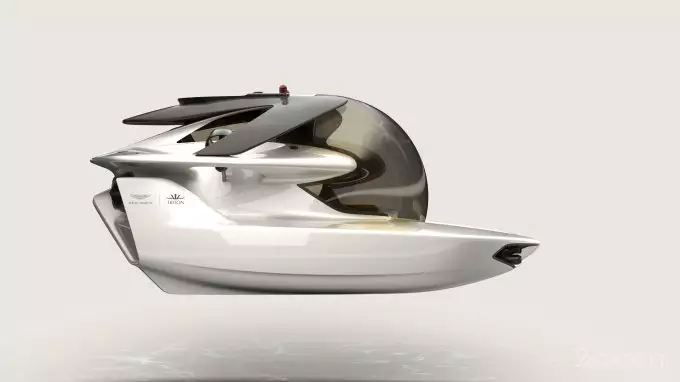 Aston Martin, a UK sports car manufacturer, announced the launch of the Neptune Submersible. These luxurious underwater vehicles have already been priced at 3.3 million dollars.
The start of the project dates from last year. It is being conducted in conjunction with Triton, an American manufacturer of private submarines. Now the partners have already determined the technical stuffing and design of the new product. Soon they hope to demonstrate the first working device.
Judging by the pictures circulated by the automaker, the Neptune Submersible is an underwater electric capsule that received a futuristic design in the style of a supercar of the Aston Martin Valkyrie version. A device weighing no more than 4 tons will be able to take on board no more than three people (pilot + two passengers). The lucky ones will be able to admire the underwater beauty through a wide panoramic glass at a depth not exceeding 500 meters. The commercial \Battery life is enough for a 12-hour underwater walk.
It is believed that wealthy customers, owners of luxurious, huge yachts should be interested in the novelty first of all. Neptune Submersible should debut at the end of this year.