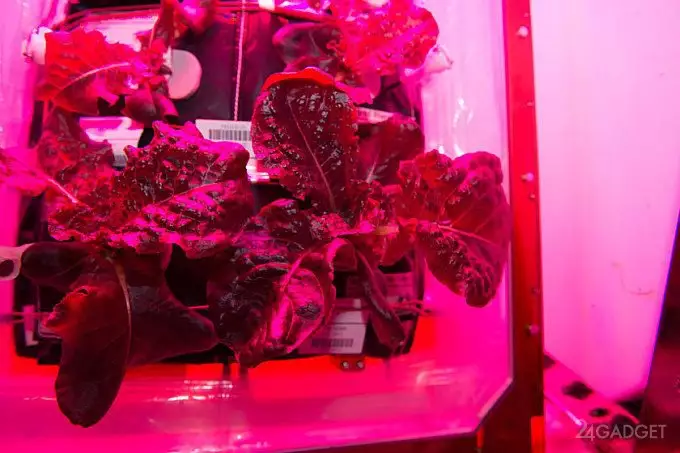 The crew of the 44th expedition of the International Space Station harvested red salad grown at the station, which is notable for the fact that for the first time astronauts will eat it.
Previously, all plants grown in orbit were used exclusively for scientific purposes.
Half of this crop will go for food, and the second half will be frozen and sent to the ground for scientific analysis. The salad was grown as part of the Veg-01 experiment in a special Veggie installation with artificial microgravity, completely under artificial lighting. In the future, NASA plans to use similar facilities for growing food in long-term space flights and in creating future bases outside the Earth. Including in the framework of the planned Martian mission.