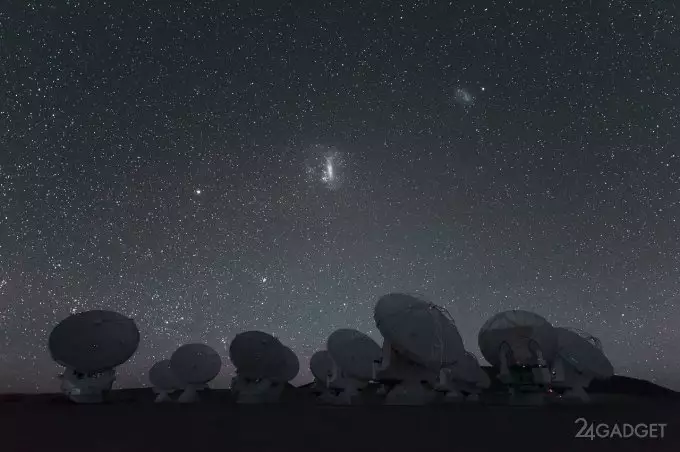 Once in the southern hemisphere and looking at the night sky, you can see a couple of glowing clouds a little away from the Milky Way. These star clusters are galaxies that are satellites of the Milky Way. Astronomers call them the Big and Small Magellanic Clouds (BMO and IMO) in honor of the explorer Fernand Magellan, who described them during his wanderings.
Scientists from the University of Michigan, using the powerful Gaia space telescope, discovered that the southeastern part of the Small Cloud has moved away from the main part of this dwarf galaxy. According to researchers, this means that a collision once occurred between the clouds.
University of Michigan researcher Johnny Dorigo Jones and team professor of astronomy Sally Oy researched IMOs in an attempt to find "runaway" stars or ejected from clusters within the Cloud. To observe the galaxy, they used up-to-date data from the latest Gaia orbiting space telescope, which was launched by the European Space Agency in December 2013.
When studying the data, scientists noted that all the stars in the southeastern wing of the IMO move in the general direction and at a uniform speed, as if breaking away from the dwarf galaxy in the direction of the BMO. This is what indicates the likely collision of the Clouds about 300-600 million years ago.