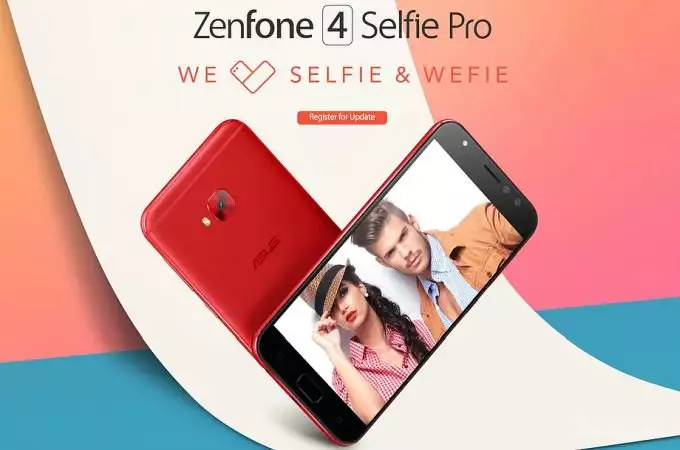 Taiwanese company Asus introduced a line of smartphones ZenFone 4. It includes four models, the main advantages of which are its wide functionality and, first of all, its dual camera. Such a policy will allow new products to compete adequately with products of other brands. All models run Android 7 OS with ZenUI interface, have a fingerprint scanner, 3.5 mm audio jack and support LTE. The base model Zenfone 4 (ZE554KL) received a 5.5-inch IPS screen Full HD resolution, 4/6 GB operational and 64 GB of internal memory. The performance of the gadget is provided by the Snapdragon 660 or Snapdragon 630, and a long-lasting battery with a capacity of 3300 mAh. Taking pictures of good quality will allow a 12-megapixel standard camera and an additional 8-megapixel sensor with a 120 ° viewing angle. 8MP front camera There is an NFC chip.
The flagship Zenfone 4 Pro will delight you with a 5.5-inch AMOLED display with Full HD resolution, a top-end Snapdragon processor 835, 6 GB of RAM and 64/128 GB of internal memory, a 3600 mAh battery, NFC-module, as well as a camera with double optical zoom and greater photosensitivity. The main camera is a tandem of the Sony IMX362 12-megapixel sensor with f / 1.7 aperture and Sony IMX35 16-megapixel sensor. In the role of the front is Sony IMX319 with a resolution of 8 megapixels.
ZenFone 4 Selfie (ZD553KL) offers the best selfie opportunities and the sharpest possible shots – it uses a dual front camera of 20 megapixels and 8 megapixels with a viewing angle of 120 °. The rest of the specifications are as follows: 5.5-inch IPS HD display, Snapdragon 430 chipset, 4 GB of RAM and 64 GB of internal memory, 16-megapixel main camera, battery with a capacity of 3,000 mah.
Using ZenFone 4 Selfie Pro (ZD552KL) you can take 24-megapixel photos, including wide-angle ones, record 4K video at 30 frames per second and quickly work in any application thanks to Qualcomm Snapdragon 625. This model has an AMOLED Full HD display 5.5 inches, 3 or 4 gigabytes of RAM and 64 gigabytes of internal memory, a 3000 mAh battery. The front camera is equipped with a pair of 12-megapixel Sony IMX362 with aperture of f / 1.8, a pixel size of 1.4 μm and a viewing angle of 120 degrees. There is a function of HDR and blur the background. The main camera is equipped with a 16MP Sony sensor.
Prices for new items have not yet been announced, but they will be presented in the middle range.