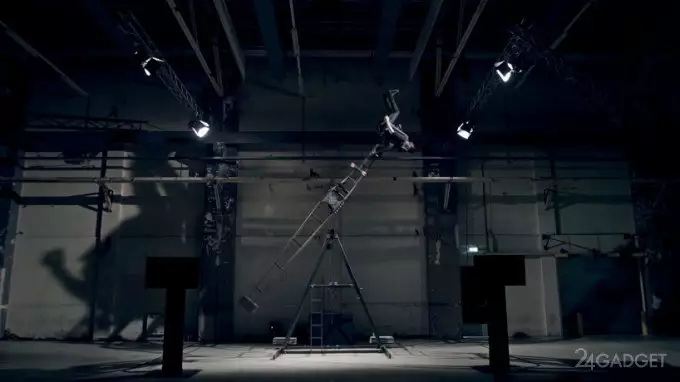 Neurotransmitter 3000 – final work of the artist and designer Daniel de Bruin from the Netherlands. He created a smart attraction that moves, increasing the speed and number of turns until the level of fear of a person begins to go through the roof.
The machine focuses on body temperature, pulse and the degree of tension in the muscles. In the case of the creator himself, the Neurotransmitter stops when Daniel's heart beats at an intensity of 130 beats per minute. True, the author of the project also provided a manual brake for safety reasons.
Most rides, including Roller Coasters, Centrifuges, move according to a given program. They absolutely do not take into account the individual characteristics of passengers. Bruin's work is an excellent solution for adrenaline lovers, and without harm to health. Daniel worked on the project for two years. The author presented the final version of the Neurotransmitter 3000 at the international exhibition STRP BIËNNALE 2017, held in the Netherlands in early April.