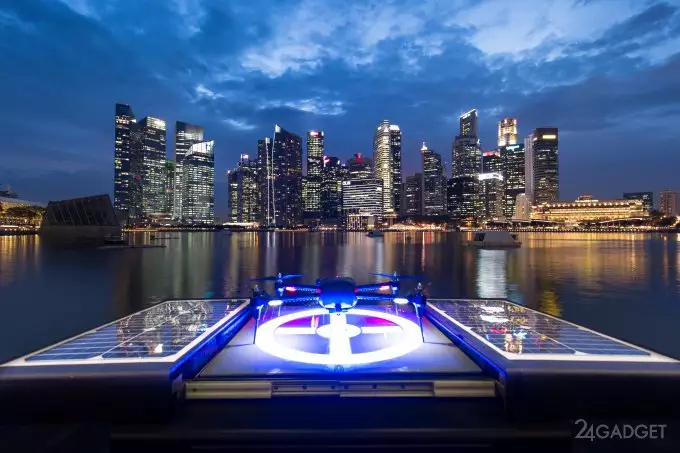 Which unmanned aerial vehicles we would not take as an example, all of them cannot boast long battery life and even installed solar panels or reserve fuel cells do not completely solve this problem – to recharge the battery or tank, the drone has to return to the person. And if during the flight there was no possibility of data transfer, all the information received also has to be \However, the Dronebox mobile base is designed to remove a person from the equation and make quadrocopters fully independent within weeks or months.
The proposed station is equipped with a runway, solar panels, a wireless charging function (the same should be equipped with a drone) and wireless communication modules for receiving data from UAVs and their subsequent transmission via a mobile network to a server. For safety from outsiders and bad weather, aircraft are placed in a closed box. In large areas where several drones operate at once, a number of Dronebox mobile bases can be installed, then each drone will be able to control the area assigned to it.
To extend the battery life of Dronebox for a year or more, the H3Dynamics manufacturer offers a Remobox auxiliary unit with a fuel supply system and additional communications.