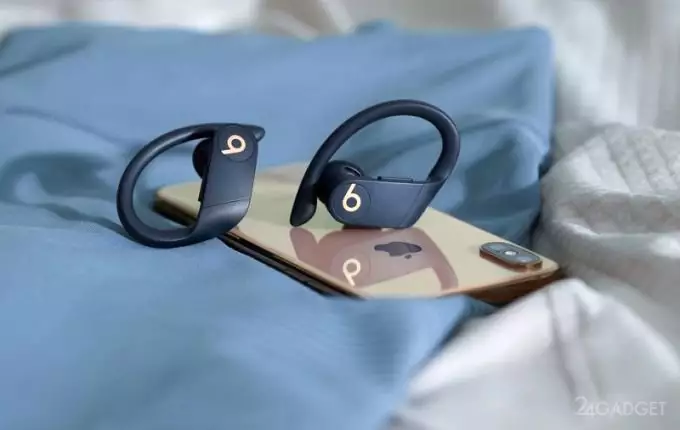 Beats announces Powerbeats Pro. These wireless headphones will begin shipping in May for $ 250. The design of the new item is completely wireless. Target audience – people leading an active lifestyle. For comfortable wearing, there is an ear hook, so that the landing is even more reliable, silicone tabs are used. The gadget is resistant to sweat and water. After removing from the ears, they can be put in the charging case.
At the core of Powerbeats Pro is the latest Apple H1 chip, which is also present in the 2nd generation AirPods. It gives a stable and fast connection. Hey Siri voice activation is also provided. At the same time, the headphones are compatible with devices of any kind, not only from Apple. So they can use another digital assistant.
Like AirPods, Powerbeats Pro detect when they are inserted or removed from the ears. Each of the speakers has physical elements that control the volume and are also used to control playback. You can use one earphone at the same time or two in stereo.
In the music listening mode, Powerbeats Pro function for 9 hours. With a case, the operating time reaches a total of a full day. To charge the case, a Lightning connector is used. Included is a wire. Powerbeats Pro will be sold in 4 colors: black, navy, moss and ivory.