Galaxy Fold has not yet had time to go on sale, and the company is simultaneously working on a new folding device, which may appear in a few months. It is reported by Bloomberg, citing sources close to the development.
It became known that the novelty will be square in shape when folded, and the launch of a new gadget is scheduled for early next year, although sources say that Samsung may adjust this date depending on demand for the Galaxy Fold.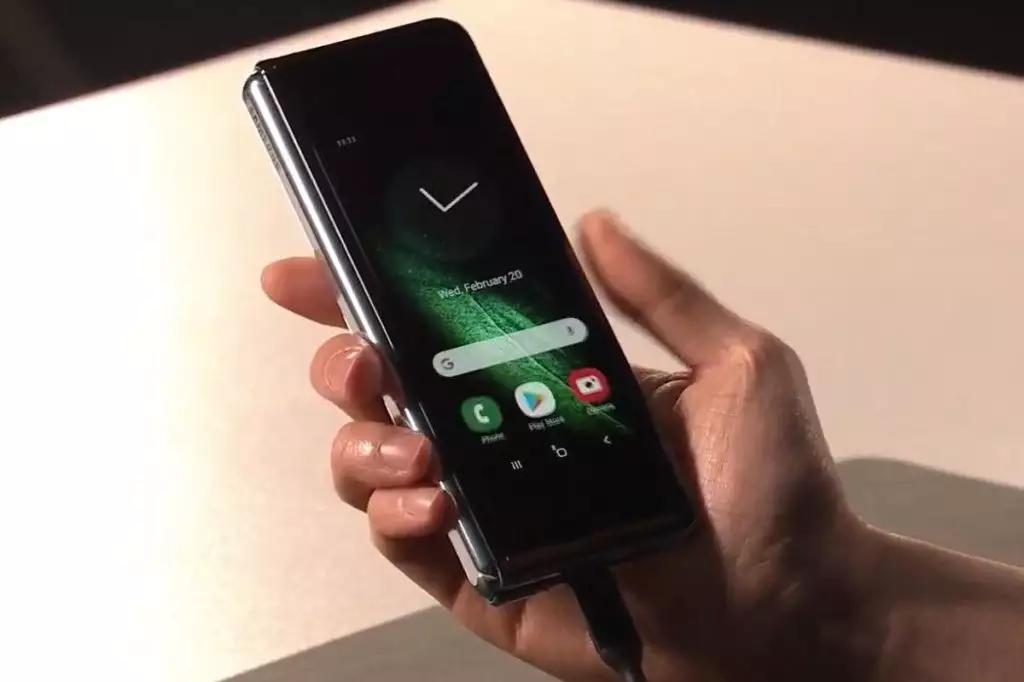 Samsung plans to release a foldable smartphone, the cost of which will be lower than the Galaxy Fold. Despite this, one should not expect that it will be a gadget with an affordable price tag, since according to sources, Samsung is targeting customers interested in "fashion, status, and luxury." It is also mentioned that the Korean company is collaborating with American designer Tom Brown.
The new folding smartphone will receive a 6.7-inch screen when unfolded, about the same as the Galaxy Note 10 Plus. It will fold in half, so it will be more convenient to carry it in your pocket compared to other smartphones. Bloomberg reports that there will be a hole in the screen for a selfie camera, and on the back, there will be two cameras. It remains unclear whether the gadget will receive one screen or still it will have a second auxiliary for the folded state.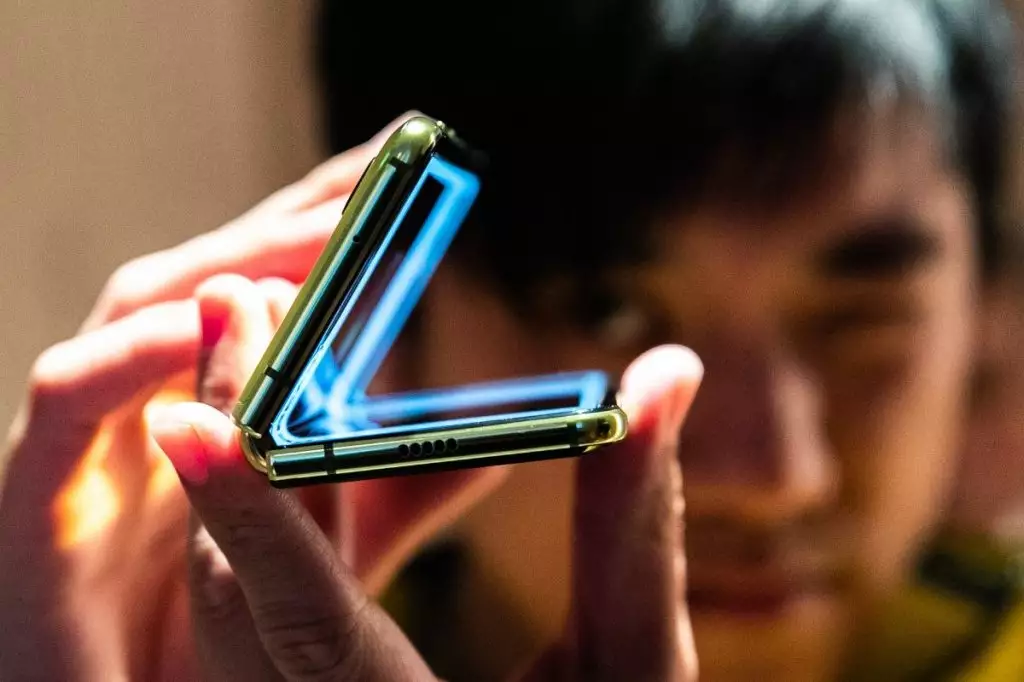 Samsung is testing the use of an ultra-thin layer of glass to protect the screen. This layer accounts for only 3% of the thickness of ordinary glass used in smartphones. It is not yet known how this new layer will withstand wear and tear in daily use. The Galaxy Fold's plastic protection turned out to be an inadequate solution, which caused problems in the early reviews of the device, which led to its delay.
According to Bloomberg, the new folding smartphone will get an advantage over the Galaxy Fold, because it will play on nostalgic feelings, and also due to the fact that in the expanded state it will receive the most popular aspect ratio of 18: 9. Samsung will hold a press conference at the IFA event this Thursday, but you should not expect the announcement of new items at it. Most likely, the official launch of Galaxy Fold sales will be announced.