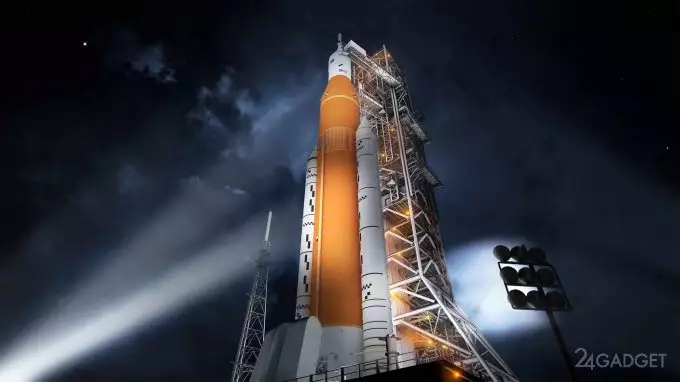 According to the NASA Chief Inspector, the Space Launch System booster will not be launched for the first time in two years, as originally planned. The launch was postponed for at least another year. Mostly the main contractor is blamed for this – Boeing Corporation.
As reported in a recent report, company representatives repeatedly unrealistically estimated the amount of remaining work in absolute discrepancy with the actual state of affairs. The number of employees required to complete the first stage was also inadequately estimated. According to NASA, less than half of the tasks originally planned were completed on time. Here they complain about the lack of production efficiency. Boeing not only missed the deadlines, but also did not meet the budget that was originally announced. According to current estimates, to complete the first stage and prepare for the flight, you need 8.9 billion dollars. The numbers announced at the beginning were half as much. But have not yet taken into account the costs of other contractors.
So far, the Space Launch System project (powerful launch vehicles of this class in the long term in the 20-30s of this century should deliver people and cargo to the Moon and Mars) remains a headache for NASA. They wanted to launch a rocket for the first time back in June last year. However, the start was postponed first for 2019, then for 2020, now for an indefinite period. Spending over 8 years has reached nearly $ 12 billion.
, theverge.com