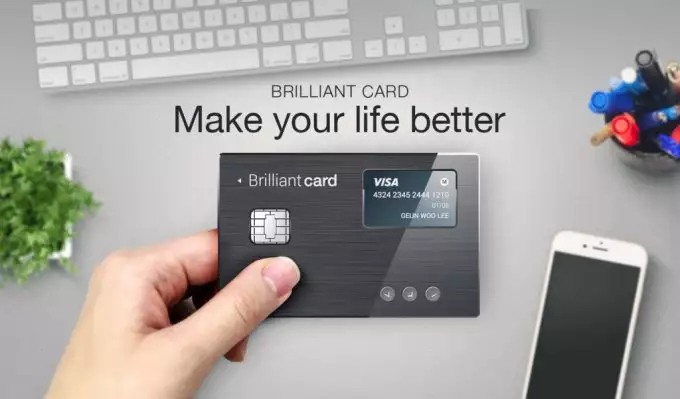 CSR announces the imminent release of the BrilliantTS smart multi-card. The uniqueness of the novelty is that thanks to the CSR1013 chip, it is able to accommodate data of up to 30 plastic cards, thereby replacing them. The card is compatible with most existing ATMs and electronic payment terminals. Any devices that support Europay, Mastercard and Visa are suitable.
In addition, BrilliantTS has NFC, can act as an electronic key, can generate one-time passwords and allows you to pay for public transport. The card will be sold with a special magnetic stripe reader. With this device and a special mobile application on a smartphone, BrilliantTS can add debit and credit bank cards, various discount cards and key cards (that is, data from any plastic media of the EMV format with a magnetic strip).
All data received from the cards will be stored in the smartphone. Synchronization with a smartphone is carried out via Bluetooth Smart 4.1. Thanks to the versatility of BrilliantTS, it is enough to carry only this card with you.