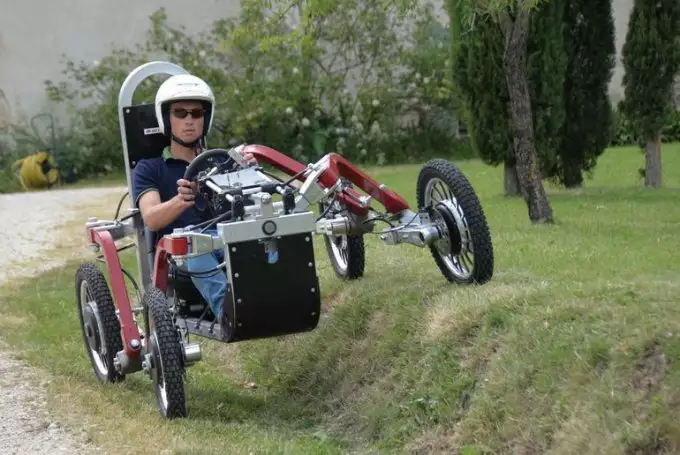 An interesting model of an electric car with a funny appearance was presented by French engineers from Mecanroc. The main feature of the unit called Swincar Spider is its amazing cross-country ability. The machine is able to move on almost any terrain, whether it is a smooth and even road or hillside, completely covered with grass, pits and stones. This was made possible thanks to a unique design – 4 motors and an active independent suspension. Each of the wheels is equipped with its own electric motor (from 1 kW to 1.5 kW – depending on configuration).
The electric car is designed for only one person and is made of ultra-light materials.
By the way, the appearance of the electric car is a bit like a spider, hence the "name" of the novelty. Unfortunately, detailed specifications are not available. So far, only one working prototype has been developed. Swincar Spider will not go into mass production soon. Now we are accepting applications for the purchase of an electric car in the future.