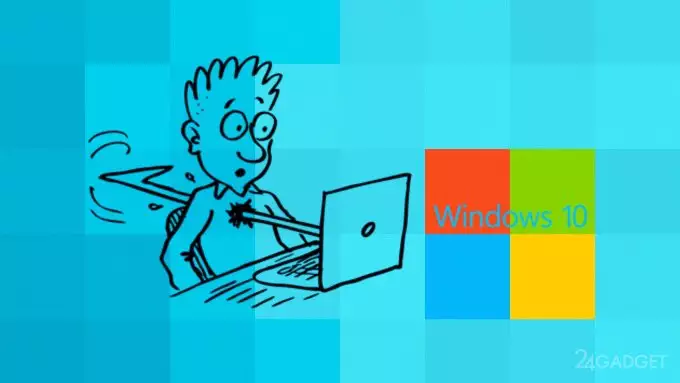 Microsoft Corporation realizes that data collection leads to power on a global scale, and therefore they cannot deny themselves the temptation to do this using their own operating system. In the latest version of Windows 10, the manufacturer, however, took a step back under the pressure of criticism from experts and users. Indeed, who likes to know that information about all his actions is collected, and even without his knowledge.
In the latest version, they presented the privacy settings available for user management. With them, he supposedly himself can decide what kind of information he allows or prohibits sending to the company. The public calmed down on this. However, there are meticulous users on the Reddit portal who have doubts about the absolute honesty of Microsoft and the transparency of its privacy policy. Having thoroughly studied the functioning of the OS system services, they revealed many points that caused their sincere bewilderment.
For example, as it turned out, the option that sends activity logs to the company does not work as Microsoft officials say. The algorithm implies that he considers a significant part of the information sent as diagnostic, and not confidential. Moreover, as soon as the user logs into any Microsoft service, the collection of information is activated automatically. It was also possible to establish that even if all the recommendations are followed and the maximum possible privacy settings are activated, the data still continues to be sent. The settings are hidden so deeply for ordinary users that not everyone can find them. However, many claim that they would not want to share their statistics with the OS manufacturer.
There is also no specificity in the description of tools and functions. This leads to confusion and uncertainty. Some experts believe that they did so on purpose. Experts say that in this way the American corporation violates the General Data Protection Regulation (GDPR), adopted not so long ago in the European Union. No comments have been received from Microsoft on this issue yet.