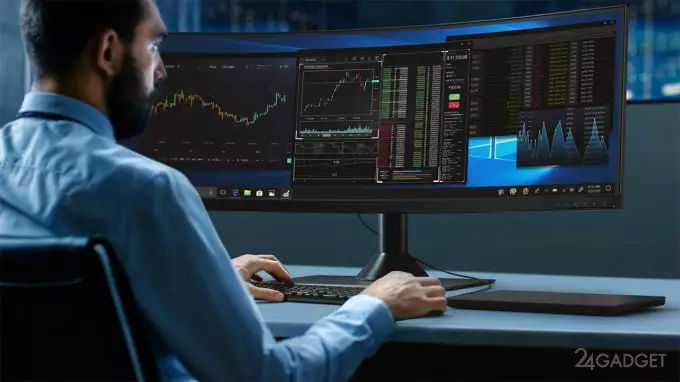 Lenovo continues to work on improving its ThinkPad X1 Carbon laptops and transformable ThinkPad X1 Yoga laptops. Developers have already reduced the thickness of the device casing and reduced their weight.
Significant changes were made to the design of the speaker system that supports surround sound Dolby Atmos. Laptops are equipped with 4 directional microphones, working at a distance of 4 meters. The hardware is represented by the eighth generation Whiskey Lake Intel Core chips with 8 or 16 GB of RAM and an SSD drive of up to 2 TB. The ThinkPad X1 Carbon is enclosed in a black case with a lid covered in unpainted carbon fiber. Notebook Lenovo ThinkPad X1 Yoga comes in an aluminum casing in dark gray Iron Gray.
The Lenovo ThinkPad X1 Carbon comes with a 14-inch screen in various resolutions from Full HD to QHD and 4K displays. The physical size of the device is 323x216x14.95 mm, and the mass is 1.08 kg. The laptop has two Thunderbolt3 connectors, two USB 3.1 ports, an HDMI interface and a 3.5 mm jack. The 51 Wh battery provides an opportunity to work offline for 15 hours.
The Lenovo ThinkPad X1 Yoga 14-inch touch screen rotates 360 degrees. The consumer can choose a Full HD, QHD and 4K UHD screen. The parameters of the laptop are almost identical to Carbon (323x218x15.2 mm), but the weight is much higher – 1.35 kg.
The Lenovo ThinkVision P44w curved monitor has a diagonal of 43.4 inches with a 32:10 aspect ratio, which corresponds to two 24-inch 16:10 format monitors. There is no frame between the images. The monitor can operate from two signal sources. This feature is provided by two USB Type-C, two HDMI 2.0 and one DisplayPort 1.4.
The price of the Lenovo ThinkPad X1 Carbon starts at $ 1,710, and the ThinkPad X1 Yoga starts at $ 1930. Their sale starts in June. The monitor will start selling in April at a price of $ 1,200., Liliputing.com, lenovo.com