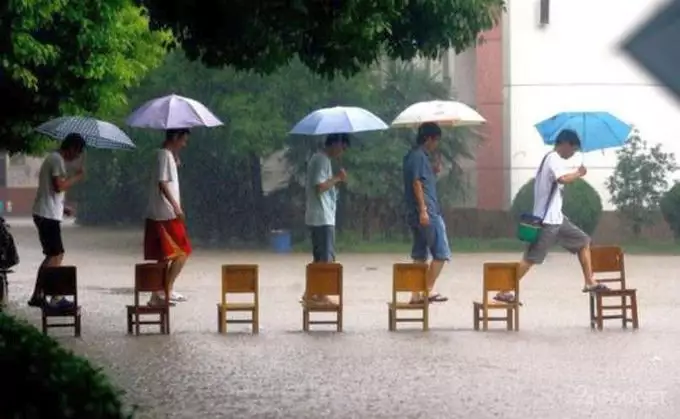 China plans to fight drought with artificial clouds. For their production on the Tibetan plateau, where the amount of precipitation in different years varies significantly, it is planned to build special mini-factories.
This large-scale project will increase the amount of precipitation falling at the source of the main rivers of the country – the Yellow River, the Yangtze and the Mekong, and possibly directly on the sowing territories. As preliminary estimates show, then an area of about 1.6 million square meters will be provided with moisture. km, which is three times the territory of Spain.
For the production of artificial clouds, it is planned to use silver iodide, for which reagent will be burned in factory furnaces. Iodine silver rising to the heavenly heights along with hot air will cause condensation of water vapor. By the way, this method is well known and is used to provide good weather during parades and other mass events in the open air: by condensing water vapor, they ensure that the rain passes in advance or at the approaches to the venue.
The mountains of Tibet were chosen as the site for the construction of cloud plants. When the planned volumes are put into operation, China, according to forecasts, will receive an additional 10 billion cubic meters of precipitation per year, which is 7% of their current amount. On the other hand, it is not known at what distance from each other and at what heights the stoves will be installed, who will service them regularly and how. Another question: how will China's policies affect the general climate in other regions of the Earth. After all, no one has canceled the Law of Balance: if somewhere something has arrived, then somewhere it has necessarily disappeared.