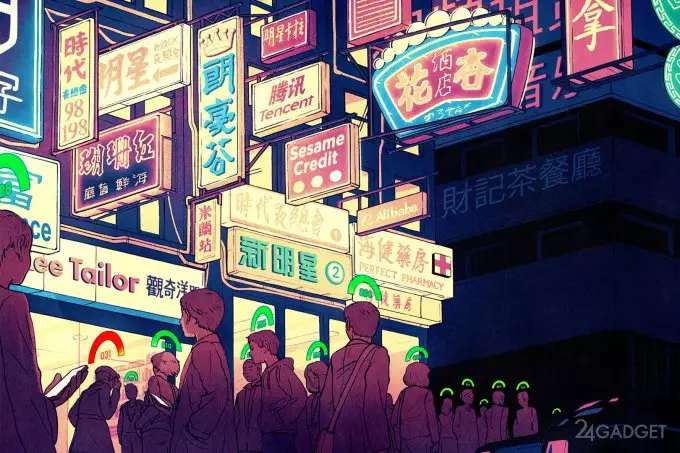 China has decided to expand the controversial program that judges and punishes the population based on their social behavior. The government describes the program that was tried in Hangzhou, a city of 9.5 million people, as a "personal integrity" project. Authorities said it will begin to operate in Beijing, which will allow the Chinese Communist Party to closely monitor the 22 million citizens in the capital based on their actions and reputation.
The principle of operation is relatively simple. People who follow the rules of the government and display pro-social behavior, such as blood donation, will receive good social credit and will be rewarded with so-called "green channels" such as easier access to jobs and gyms. According to the government, those who violate laws, including laws on the road, will pay a \They may be blocked from access to ordering plane and train tickets, entering a prestigious university or government structure.
The program will work by combining information from several government agencies using citizen tracking technology, which is increasingly becoming part of a technology network consisting of mobile smartphones and social applications such as WeChat and Alipay. Face recognition technology using 200 million cameras installed in the country will also be used.
The program has already shown some shortcomings in its activities. So the most influential businesswoman in China Dong mingzhu was able to prove that she did not violate the rules of the road, for which she was awarded negative points. It turned out that the program recognized her face on a bus advertisement and mistakenly added her to the list of unreliable citizens.
The new system has sparked criticism from around the world, from politicians to comedians. American nighttime TV host Stephen Colbert ridiculed this program as an eerie step toward Big Brother style leadership. But China doesn't care. The country's leadership said it hopes to include Beijing in the monitoring program by 2021.
, theverge.com