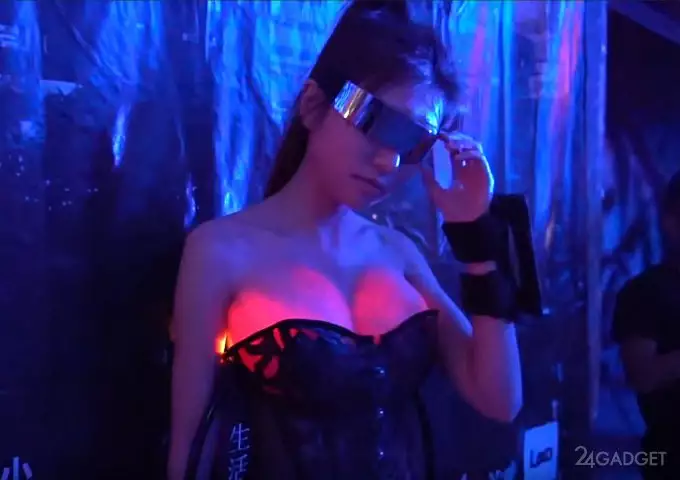 Beauty is a terrible force. This phrase is known to everyone, but surely everyone has their own interpretation and presentation that fall under the wording. The well-known Chinese inventor, under the alluring nickname SexyCyborg, also has a unique look at the expression. Her latest development, inspired by the video from the user goodgirl_pornaddict from the resource Reddit, causes controversial feelings, but, clearly, leaves no one indifferent.
Cyberpunk blogger Naomi Wu was inspired by how a lady made her silicone breast implants glow with a powerful flashlight. The Chinese needlewoman also has a similar improvement in her body, however, for the sake of the wow effect, she did not contact the plastic surgeon again, but did everything herself. To do this, she refined the corset by mounting fiber optic tubes and flashlights into it so that her breasts were evenly illuminated. She did not begin to hide some details of her new outfit, thereby giving him a touch of cyberpunk. via Gfycat
To complete the cyberpunk image, Naomi mounted a pair of mini-projectors in her clothes, showing various signs on the ground at her feet. And for all the followers, the author of a luminous miniskirt, LED shoes and spy sandals published a video about a detailed briefing.