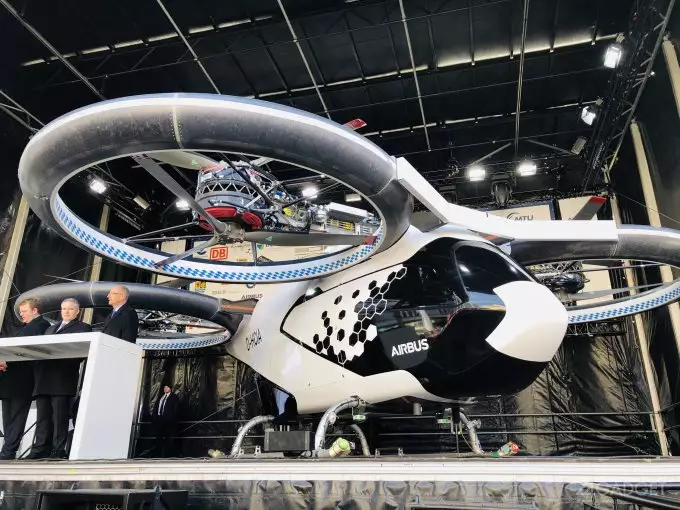 Airbus Aircraft Corporation Showcases CityAirbus, a Prototype Electric Unmanned Multiple Aircraft. This air taxi can fly in completely automatic mode without a pilot.
Experts compare the new product with a helicopter equipped with spinners and an upturned bicycle or drone. In fact, the device is a drone scaled to a size that can accommodate 4 people at once. Aerotaxi, whose weight is more than 2.2 tons, can travel up to 60 kilometers at a speed of about 120 kilometers per hour. The device has an electric motor. The company claims that they created air taxi services for the quick delivery of passengers to railway stations and airports in the event of traffic jams, as well as for the healthcare sector and emergency services. The cost of one device will be one million euros.
According to Andres Scheuer, head of the German Ministry of Transport, his agency will develop the legal basis for the use of air taxi in the general public transport system. Ministry officials are already talking about organizing a route to Munich Airport.
According to experts, flying taxis can begin to be used in big cities after 6 years. Similar developments are conducted not only by Airbus, but by Boeing, Audi, Bell Helicopter, Rolls-Royce and Ehang. Source: Deutsche Welle