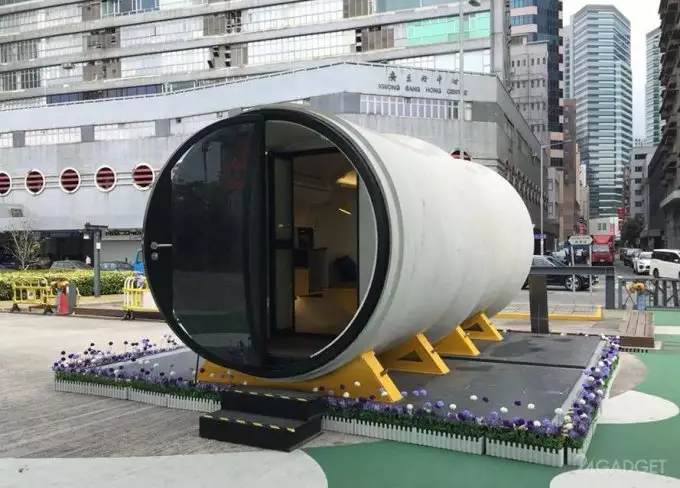 Over the past decade, interest in micro-housing has indeed grown, and now a new era of tiny urban homes is beginning. One of these dwellings is the compact house in the form of a concrete pipe Opod Tube House from the architect James Low, which is well suited for young people who want to minimize the cost of utilities for housing in the largest cities in the world.
Recently emerged in Hong Kong, these tiny houses are made of converted concrete water pipes with a diameter of less than 2.5 m and are designed for one or two people. Inside, such dwellings have standard amenities, including a living room with a bench, which turns into a bed, a mini fridge, a bathroom, a shower and a lot of storage space for clothes and personal items.
According to the architect James Lowe, who is designing this compact housing, these houses are a practical solution not only for young people looking for an apartment, but also for city authorities who can offer their citizens affordable options.
Despite the fact that the structures weigh about 22 tons each, they are easily installed in any accessible places and are sufficiently isolated from each other.
In one of his interviews, Lowe explained that this concept fits perfectly in almost any urban environment: "Sometimes there is very little land between buildings that are quite narrow, so it's far from easy to build a new building. But we can place an OPod there to use this land. "