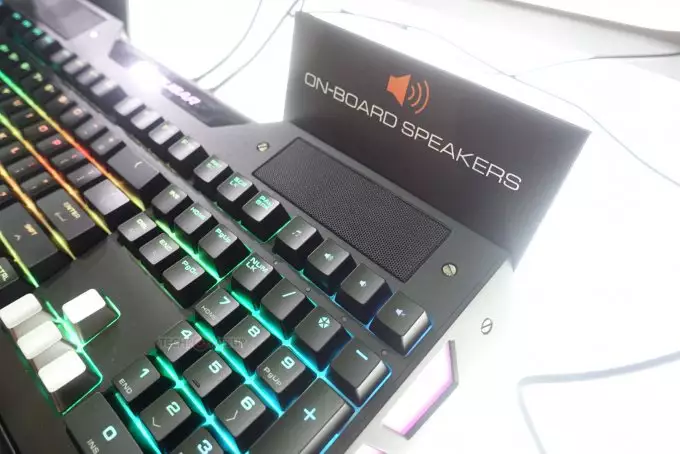 Cougar created an original keyboard with a built-in speaker system. The prototype of the new gadget was demonstrated at the Computex 2018 exhibition, which was recently held in Taiwan.
The stereo speakers are located in the upper area of the keyboard. According to the creators, the sound quality coming from this device is at the level of modern laptops. The design of this prototype itself is most likely borrowed from the Cougar Attack X3 RGB model, which is a mechanical type. The demonstrated gadget is also equipped with multi-color RGB lighting, arrows and WASD buttons are supplemented with special caps in chrome design.
The audio signal enters the device through a standard 3.5 mm jack. There is also a USB port through which you can exchange data and provide backlighting. A jack is also provided to connect wired headphones. There is a special emphasis for hands – this ensures maximum comfort during long games. When Cougar plans to bring the new thing to the commercial market, it is still unknown.