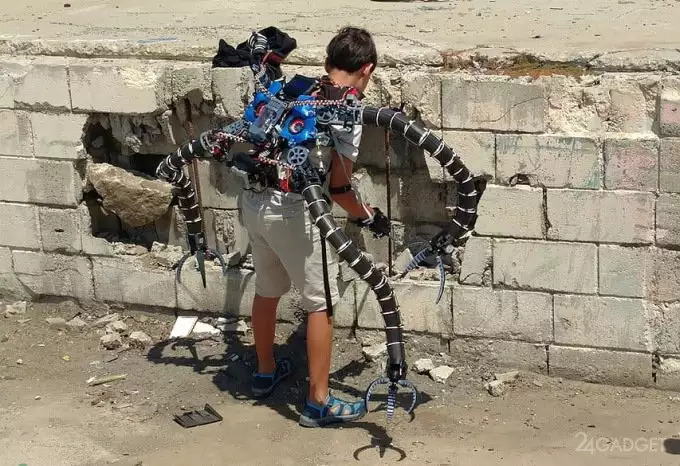 19-year-old Eric Finman, whose fortune is estimated at $ 3.3 million, designed the costume of one villain from the comics about Spider-Man.
Eric did not want to go to college so much that he was ready to earn a million, if only his parents would not insist on receiving an education imposed on them by an uninteresting profession. And he succeeded with the help of bitcoin. Having bought cryptocurrency money from his grandmother in 2011 at a price of only $ 12, he is now a millionaire. Now Finman has been keen on robotics all his life and is now working on several projects, including an educational one, together with NASA.
The costume of Dr. Otto Octavius (Doctor Octopus), an enemy of Spider-Man, was created for 10-year-old Arista Meehan, a comic book fan with a muscle dysplasia disease. The boy is sure that the suit will help him in the fight against the disease.
Finman and a group of engineers created a special 3D printer to create the details of the costume: four tentacles and a control mechanism. The Arduino Mega 2560 board is responsible for the operation of eight servos for tentacles and four motors for claws. The tentacles are controlled using two pairs of remotes. The costume is quite light and weighs 5.5 kg. As long as the costume flaunts at the exhibition for comic book lovers Comic-Con. The developer put it in commercial production and put all the technical documentation on the Internet.