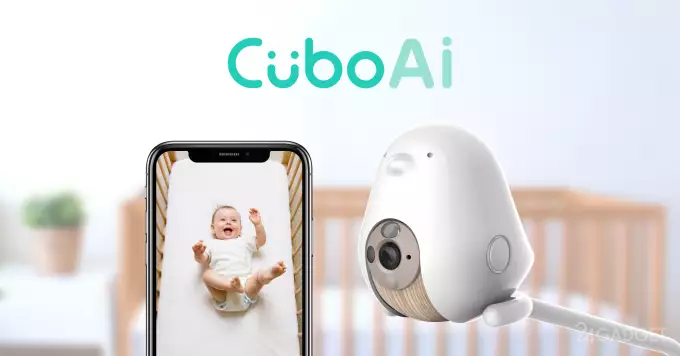 Baby monitors are very popular these days. They have gained a positive reputation, which, naturally, creates demand. But the market is already oversaturated, as manufacturers vividly respond to the need for these products, and in order to be in trend, they try to come up with something unusual. When creating their product, manufacturers of Cubo AI baby monitors relied on achievements in the field of artificial intelligence development, while assuring that their creation produces a better picture than competitors' products.
Cubo AI has a face recognition application that allows you to determine why a child's face is not visible and whether it is dangerous for him, because a baby can simply lie on his stomach, or can hide with his head in a blanket. Another special application recognizes crying and notifies adults about it. The camera tracks the actions of the child not only in the crib, but also all his movements around the room.
Cubo AI can record video for up to 18 hours, so you can not only control how the child was sleeping and what he did, but also track the touching moments from the baby's life and then put them off in the video library of the family archive.
Soft lighting will not disturb the child's night sleep, and a night vision camera will help to monitor the condition of the sleeping baby throughout the night. The temperature and humidity in the room is also under the control of the device. A special function of two-way voice communication will help you to read your favorite fairy tale before bedtime, if for some reason you are not around.
The Cubo AI video monitor comes with three coasters – floor, for the bed and mobile, which can be used not only in any of the rooms at home, but also taken with you on trips. The Cubo AI baby monitor price is $ 199.