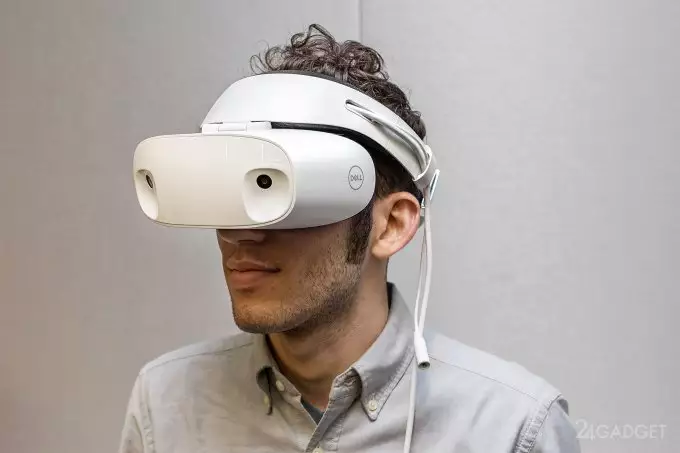 Dell Representatives Announced Visor Mixed Reality Headset Powered by Microsoft Windows Mixed Reality. The device is equipped with cameras that allow you to reflect the surrounding user space on internal displays with a resolution of 1440 × 1440 pixels. Using the product, you can also get an image combining augmented reality with virtual. However, at the first stage, the content of virtual reality will most likely be played. Perhaps later Dell Visor will be finalized.
Journalists from CNET and The Verge Internet resources managed to get their hands on the novelty, though in an inactive state, so in fact it was only about evaluating the design and how comfortable it would be to wear a headset. The assessment turned out to be quite high, but nothing can be said about its functionality so far – it remains to be evaluated by users and specialists.
Dell Visor is scheduled to begin selling in October, tentatively from the 17th. The device will cost $ 349.99, and in combination with two controllers – $ 449.99, which is $ 150 cheaper than the HTC Vive kit, and $ 100 more expensive than the Oculus Rift.
, cnet.com