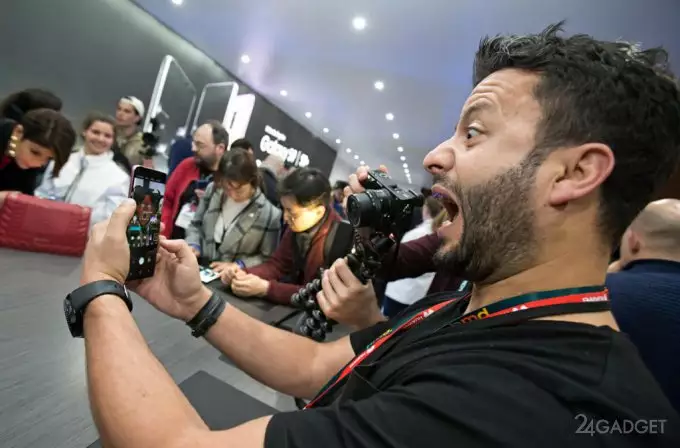 As part of the January CES 2018 Electronics Show, a South Korean company held a private demonstration of the prototype of its first Galaxy X foldable smartphone to see the reaction of those invited to an innovative product. Unfortunately, at that time, none of the insiders decided to share the details or pictures taken secretly. However, now the Korean media have decided to slightly open the veil and shared information.
According to unofficial data, Galaxy X received two 3.5-inch OLED panels on the inside, which, when unfolding the gadget form a single screen, thereby turning a compact mobile device into a 7-inch tablet. Tentatively, in its dimensions, the Galaxy X is similar to the Galaxy Note 8. Whether the smartphone's case is flexible or a design similar to the ZTE Axon M is not specified.
On the outside there is another 3.5-inch display for displaying various information, notifications about calls, emails, sms and other messages in applications when the smartphone is folded with a "book". There is no information regarding the technical component, however, it is known that the new product will be presented to the general public at the beginning of 2019. Currently, Samsung has already handed out orders to suppliers for Galaxy X components. The first batches of Galaxy X will be trial, perhaps the leaders of the South Korean IT giant are worried about the low demand for an innovative and expensive anniversary device.