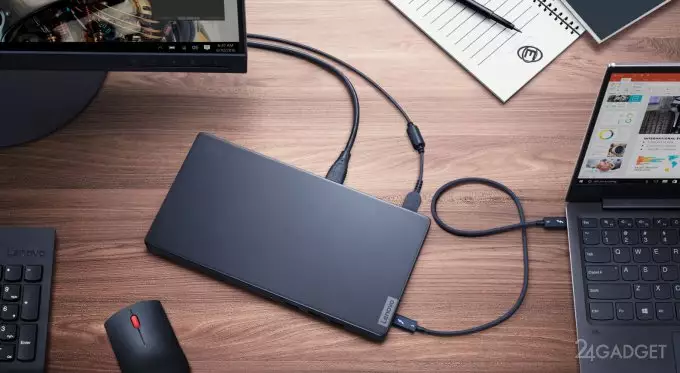 At CES 2018, a presentation of the Lenovo docking station was held, featuring an external NVIDIA GeForce GTX 1050 graphics adapter and expanding the already rich assortment of computers and mobile devices manufactured by this manufacturer.
The Lenovo Thunderbolt Graphics Dock has a weight of only 686 grams and is compact in size, equipped with an NVIDIA GeForce GTX 1050 graphics accelerator with 4 GB GDDR5 video memory. Connection to a PC is via the Thunderbolt 3 (USB Type-C) interface, capable of transmitting data up to 40 Gb / s and supporting up to three external monitors.
According to a company representative, although the device's performance cannot be called maximum, the device will significantly increase the graphic power of ultrabooks and 2-in-1 devices for better gaming or when working with VR content. The dock fits perfectly with the Lenovo Explorer VR headset and comes with several USB ports. Power news is provided by a network adapter with a capacity of 170 watts.
Lenovo Thunderbolt Graphics Dock sales will start this month. Declared value – 400 dollars.