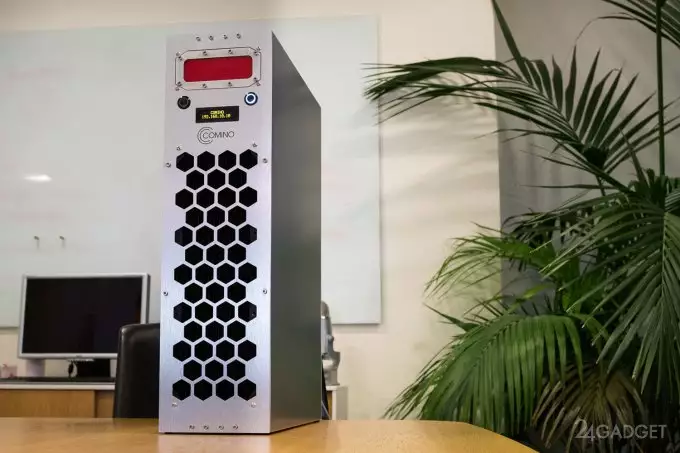 Startup Comino presented an interesting development on liquid cooling – the novelty is capable of simultaneously mining bitcoins and heating a room with an area of 25-30 m².
Investments in the project exceeded 10 million euros, and the cost of such a heater is 5 thousand dollars (with the discount now offered – $ 4,449). Obviously, the model will be interesting only as an art object and will not be widely used by average citizens.  
The gadget is assembled in Germany, but works on domestic software. Its performance is 210 MH / s. Each month, the novelty can mine up to 18 thousand in ruble terms (at the current rate of Ethereum), while burning electricity for 4,500 rubles, taking into account the tariff in the capital.
So far, the manufacturer has released ten devices. He is confident that even with European tariffs for communal utilities such a technique can reach self-sufficiency. However, experts believe that a commercial failure awaits her: the level of profitability of mining falls literally every day and the purchase of such a gadget is not economically feasible: four crypto farms will be needed to heat a 100-meter house. But this is in winter, and how to escape from the heat in the summer heat is not specified., Comino