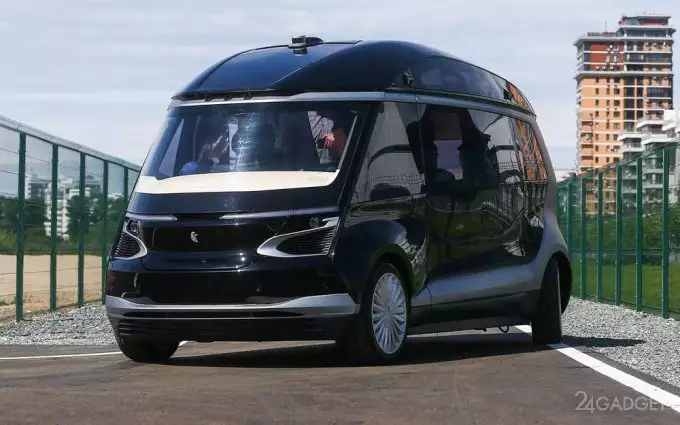 KAMAZ has joined the current trend in the automotive industry – the design of unmanned vehicles. The company plans to launch mass production by 2021; earlier, the lack of a legislative base will not allow them to do this.
The car factory definitely decided to produce Sh.A.T.L. buses (Widely Adaptive Transport Logistics, KAMAZ-1221), presented back in 2016. Megafon is responsible for transmitting the signal of 5G modems. Yandex is also working on this project, helping to fix issues related to navigation, route planning, and traffic congestion forecasts. A self-driving 20-seater vehicle equipped with a series of sensors and an artificial intelligence system will become the basis for further designs of unmanned vehicles. His \
By the way, at the beginning of this week in Kazan there was a test race of the prototype of the electric bus. He overcame 650 meters along the banks of the Kazanka River at a speed of 10 km / h, although he was able to move at 110 km / h. In fact, the lack of legislative acts regulating the movement of unmanned vehicles in the Russian Federation is currently hindering this. A car without a steering wheel and pedals is designed for traveling on paved roads using data from digital maps, navigation systems, and organs of technical vision. An interface inside the passenger compartment allows passengers to indicate a stop on the boarding route, activate an emergency stop, call for help and recharge their personal gadgets via USB ports.