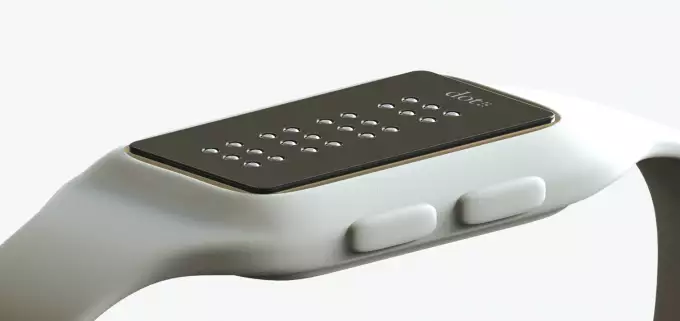 Despite conflicting responses about smart watches, manufacturers continue to develop more and more new models. True, all the same, not everyone can use them. Wearable devices are almost useless for blind people. Especially for such a group of people, the South Korean company Dot developed the eponymous chronometer with Braille support.
The device is equipped with a front panel with 4 special segments.
Each of them has 6 active points. A similar design allows you to form the desired characters. It is noteworthy that the comfortable frequency is manually tuned. The range is quite wide – from 1 to 100 Hz (for people with any level of training, including beginners). Synchronization with mobile devices is carried out via Bluetooth – this provides the output of notifications from a smartphone. Supports voice control. The built-in battery guarantees hours of work up to 5 days without recharging. Dot release will be held in December this year. Dot cost – $ 300.