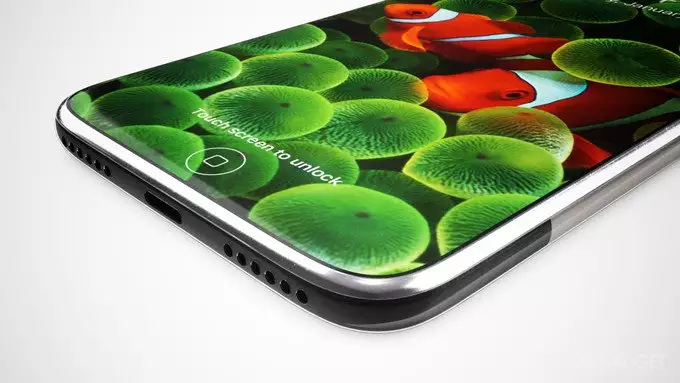 On Weibo, a Chinese counterpart to Twitter, service drawings of the next flagship Apple smartphone appeared on the social network. It is reported that they were shared by a worker at the Foxconn plant in Xinbei, China, where Apple is directly assembling products. For natural reasons, the informant wished to keep his name a secret.
On the image you can see the smartphone in various projections, in addition, a table with the dimensions of the iPhone. The reliability of the leak cannot be confirmed 100 percent, perhaps this is one of the working options for the future apple apparatus. Whether the apple smartphone will be released in this form is not yet known for certain. Currently, prototypes of the iPhone 8 are already undergoing the necessary certification. How much the company will release devices this year is also unknown. Apple is expected to announce a jubilee iPhone X with a 5.8-inch OLED screen worth over $ 1,000, which will mark the 10-year milestone since the release of the first iPhone.
These insider drawings indicate that the next iPhone will have a minimum bezel width around the display. A fingerprint scanner will be installed on the rear panel and will be located slightly below the corporate logo. On the back of the smartphone, two cameras are also visible, which are located vertically. The 3D front camera will be mounted in the plane of the screen. According to existing, yet unconfirmed rumors, instead of Apple's traditional Lightning connector, it is planned to install a 24-pin two-way USB-C port.